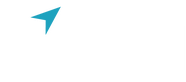 Tours in Pakistan with Blizin.com:
Pakistan is a land of diversity in all forms, from weather to culture. In northern areas you can find the tallest mountains of the world and then coming down you will see lush green valleys and then green fields start where you can find the best fields with amazing crops. If you go further south you will see hottest desert of the world Thal and Thar where temperature cross sometime even 50 C, and further down you can see the most beautiful beaches in the world with crystal clear water.
On Kund Malir beach famous Hingol National Park starts where high speed winds have carved cliffs into beautiful shapes over the period of hundreds of years and most famous cliff is Statue of Hope which was named by Hollywood actress Angelina Jolie in her visit to Hingol National Park.
If you start from north of Pakistan you will find the tallest mountains in the world in northern areas of Pakistan. Out of 30 tallest peaks in the world 13 peaks are in Pakistan which are K2, Nanga Parbat, Gasherbrum I /K5, Broad Peak, Gasherbrum II / K4, Gasherbrum III / K3a, Gasherbrum IV / K3, Distaghil Sar, Khunyang Chhish, Masherbrum / K1, Batura Sar, Kanjut Sar, Rakaposhi.
If you want to visit or be part of any expedition of these mountains you can find tours with names K2 Expedition, Nanga Parbat Expedition, Gasherbrum I Expedition, Broad Peak Expedition, Gasherbrum II Expedition, Gasherbrum I & II Expedition, Rakaposhi Expedition, K2 Winter Expedition. If you want to visit base camps of these mighty mountains then you can find tours with name K2 Base Camp Trek, K2 Gondogoro La Circuit, K2 & Nanga Parbat Base Camp Trek, Nanga Parbat Base Camp Trek, K2 Base Camp & Hunza Valley Tour. When it comes to valleys then you can divide northern areas mainly into Hunza Valley tours, Naran Valley tours, Swat valley tours and Azad Kashmir tours.
When you want to find tour in Swat valley you can find with name swat tours, tours to kalam, tours to mingora, tours to malam jabba, honeymoon packages malam jabba, honeymoon packages kalam, honeymoon packages mingora, tour packages mingora, tour packages kalam, tour packages malam jabba, group tours kalam, group tours swat.
If you want to visit naran valley then you can find your tour to naran with, tours to naran , tours to kaghan, tours to shogran, honeymoon packages naran, honeymoon packages kaghan, honeymoon packages shogran, tour packages naran, tour packages kaghan, tour packages shogran, group tours naran, group tours kaghan, group tours shogran.
All you have to do is book your tour to explore beautiful Pakistan with us. We promise to make you see Pakistan from a beautiful perspective. It is our responsibility to help you explore each and every tint of beauty.
And the day you want to plan your visit to hunza then you can easily plan you visit by finding, tours to hunza , tours to skardu, tours to attabad lake, tours to deosai plains,honeymoon packages hunza, honeymoon packages skardu, honeymoon packages deosai plains, tour packages hunza, tour packages skardu, tour packages deosai plainsgroup tours hunza, tour packages skardu, group tours deosai plains.
If you want to visit the beautiful azad Kashmir and mesmerizing Neelum valley then you can find your tour with, tours to kashmir , tours to azad kashmir, tours to neelum valley, tours to jehlum valley, tour packages kashmir, tour packages azad kashmir, tour packages neelum valley, honeymoon packages kashmir, honeymoon packages azad kashmir, honeymoon packages neelum valley, group tours kashmir, group tours azad kashmir, group tours neelum valley.
When it comes to history then Indus civilization is considered one of the most ancient civilization in the world and its ruins are in Harappa which is a small town located 24KM from the city of Sahiwal, another famous archeological site is Mohenjo daro which is located in the province of Sindh. Both of these sites belong to around 2000 BC and declared UNESCO as World Heritage Sites
FAQs about Tours
The most beautiful lakes in Pakistan are:
Saiful Muluk Lake
Lulusar Lake
Shonter Lake
Attabad Lake
Lower Kachura Lake
Phander Lake
Satpara Lake
Dudipatsar Lake
The highest mountains peaks in Pakistan are:
K2
Nanga Parbat
Gasherbrum I/K5
Broad Peak
Gasherbrum II/ K4
Gasherbrum III/ K3a
Gasherbrum IV/ K3
Distaghil Sar
Khunyang Chhish
Masherbrum/ K1
The most famous valleys in Pakistan are:
Kaghan Valley
Swat Valley
Neelam Valley
Kumrat Valley
Chitral Valley
Kalash Valley
Kalam Valley
Hunza Valley
The most famous honeymoon resorts in Pakistan are:
Naran
Nathia Gali
Murree
Neelam valley
Hunza
The most famous forts in Pakistan are:
Lahore Fort
Bala Hisar Fort
Derawar Fort
Rohtas Fort
Altit Fort
Ranikot Fort
The names of Sikh pilgrimage sites in Pakistan are:
Darbar Sahib Kartarpur Sahib
Gurdwara Nankana Sahib
Gurdwara Panja Sahib, Hasan Abdal
Rohri Sahib, Gurdwara Chakki Sahib and Bhai Lalu Di Khooi
Gurdwara Dera Sahib(Guru ArjunDevJi)
Gurdwara Sucha Soda
The names of famous archeological sites in Pakistan ar:
Mohenjo-daroin Sindh
Harappa in Punjab
Taxilain Punjab
Takht-i-Bahiin Khyber Pakhtunkhwa
Butkara Stupa