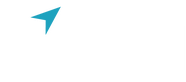 Affordable Tour Packages:
Blizin company is one of the versatile associations in Pakistan that is striving really hard to provide affordable tour packages, accommodations, tourism, and other travel solutions. It is the center of trust of all reputed clients who actually know how to adore the beauty with comfort. We provide not only trips but also take care of our clients' comfort and preferences.
Customized Trips to Northern Areas:
Travelling to Northern Areas was not as easy before. You can now plan either an adventurous trip to frightening Babusar Top and Himalayan Peaks or very pleasing one to Paradise on Earth (Kashmir).
You can also request customized trips according to your requirements and we will arrange just according to your needs
We can proudly say that our company is mature enough to provide the best and finest services in town with affordable prices. Either it is an adventure tour, a honeymoon package, meet & greet, accommodation or any other facility you will be compensated for everything.
Our Dedicated Team:
Our intention is to make the people happy with much ease. We make sure to provide you the most memorable trip of your life. Our team is highly dedicated to arranging your activities ranging from a pick-up to traveling and whole lodging services.
We provide a quality tour with complete security. We have a special focus on the fact that all your expectations are met truly.
All you have to do is book your tour to explore beautiful Pakistan with us. We promise to make you see Pakistan from a beautiful perspective. It is our responsibility to help you explore each and every tint of beauty.
We aim to make our clients not only satisfied but also proud that they booked with us and we accept it as a challenge.
Book with Blizin and cherish this tour for a lifetime!