Badshahi Mosque- The Symbol of Mughal Grandeur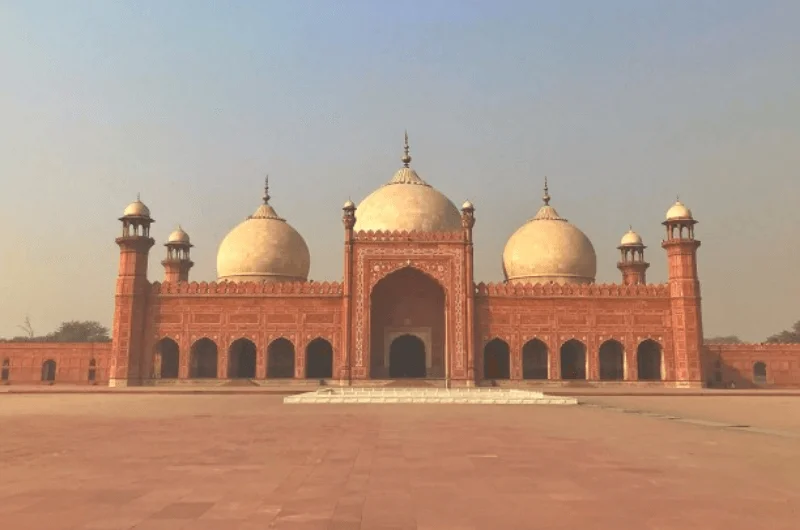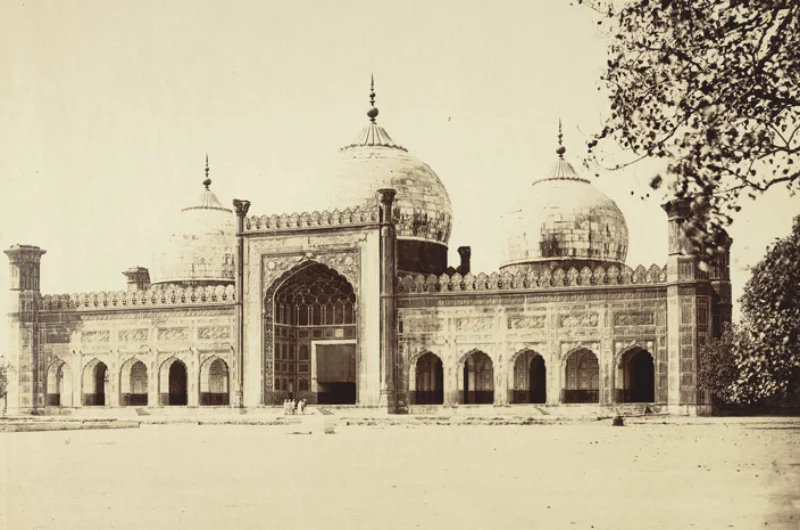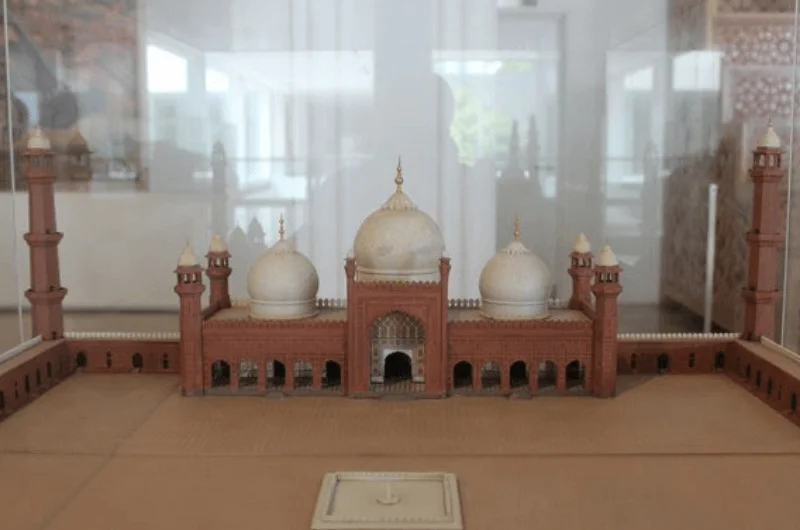 There is a famous saying about Lahore that "Jinnhe Lahore Nai Takya O Te Jamya Hi Nai!"
What makes people say so? There must be some extra spark in this Walled City that has made people say this. Well, we don't need to answer. "Badshahi Mosque" itself is the answer.
Lahore had always remained the desire of every emperor due to its fertility and beauty. The beauty of Lahore was enhanced even more in the Mughal era.
Mughals constructed a lot of buildings and monuments that have made Lahore the favorite tourist spot. Among all masterpieces by Mughals, Badshahi Mosque lies on the top with marvelous arches, ornate domes, and huge minarets.
History:
The mosque was built by emperor Aurangzeb in 1671. It was a very grand and lovable mosque. But after Aurangzeb, it went under the rule of Ranjit Singh. He used it as a stable for horses. In 1960, it was restored back. It is opposite to Shahi Fort and in front of it is Allama Iqbal's tomb. They are separated by Hazuri Baagh, another piece of Mughal Architecture. Minar-e-Pakistan adds beauty to this whole site.
Why visit the Badshahi Mosque?
There are a number of reasons which force tourists to visit the Badshahi mosque:
Architecture:
The architecture of Badshahi mosque is a representation of Mughal dynasty's grandeur. It is a masterpiece of unique art. Its exterior and interior are done by great artists.
In the exterior, there are stone marbles carved on sandstone. The designs and formations are said to be inspired from Greek, Indian and Central Asian architecture.
The interior is embellished with merlons on marble linings. The giant corridors have adorable designs. The main prayer hall has stucco tracery, fresco work, and unique marble. The prayer area is further distributed into 7 portions by arches supported by piers.
Isn't it beautiful to even imagine?
The Main View & Courtyard:
The main view of the mosque is all done with red stones. You have to cross two gates, the second gate gives you a view of Mughal might. The courtyard is all done with sandstone on 276,000 square feet. The wall on the north side lies close to Ravi.
Main Prayer Hall:
The prayer hall is festooned with stucco tracery. It has seven arches with the space of 95,000 worshippers to accommodate. It is decked with stone carvings and red stones.
There are three domes in the mosque. The bigger one is in the center accompanied by two smaller on both sides. Besides domes, there are some chambers where Muslims gather for religious sermons.
Minarets:
The skyline of the mosque is done with red stones and marbles to enhance its beauty. There are 8 minarets and 4 of them are 14 feet tall. They can be seen by visitors from a large distance. The main areas have four minarets which are just like the cherry topping on the cake.
Museum of the mosque:
Another feature which attracts tourists towards this mosque is its museum present just on its entrance. It has relics of Prophet Hazrat Mohammad (Peace Be Upon Him), Hazrat Ali Ibn-e-Abi Talib (R.A) and Hazrat Fatima Zahra (R.A).
A great deed of visitors come to have a sight of these saint items. This mosque is also honored as one of those mosques where Qari Abdul Basit recited the Quran.
Photographers Point:
It is considered as the most desirable photographer's point. People from far off places come to enrich its beauty and capture the beautiful moments.
Surroundings:
Around Badshahi mosque are other famous places like Data Darbar, Parks, Museum and Food Street.
You can have a view of this mosque even from the rooftop of some restaurants.
This mosque is included in the UNESCO World Heritage Site due to its historical importance.
Conclusion:
Badshahi Mosque is a must to visit. Its beauty can make you spellbound. The Mughal Grandeur is greatly reflected in this mosque with a lot of other picnic spots.