Saif-ul-Malook Lake Telling The Tales of Fairies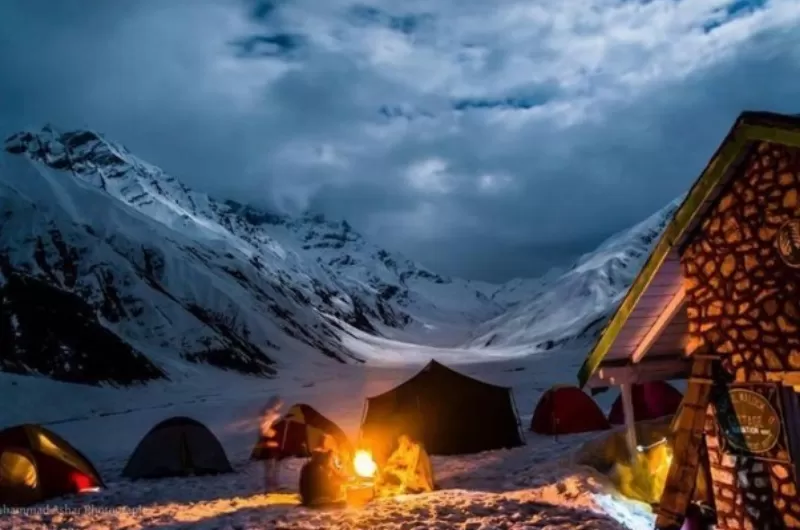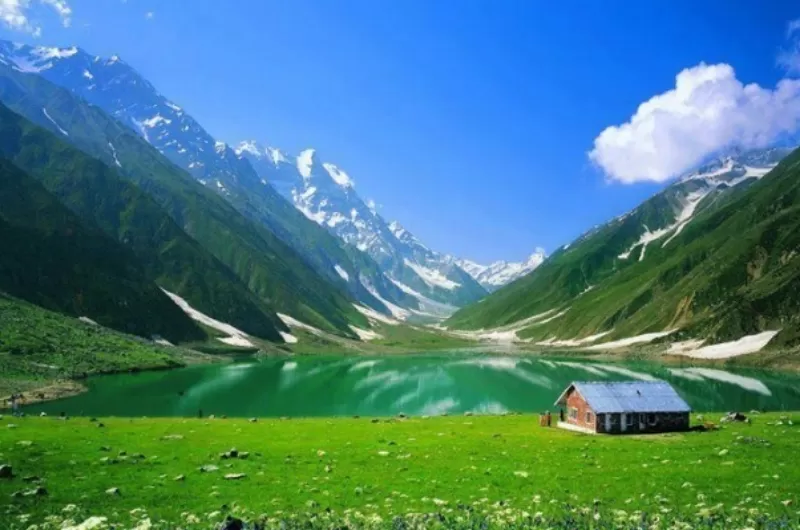 How you define beauty? Beauty is not just a word, it's a feeling it's a divine emotion. There are some parameters set to measure beauty. Well, I define beauty as "Lake Saif ul Malook".
Lake Saif ul Malook is one of those immense beauties which need no introduction. A place of fairies dancing in the lake and a region of divine love. It is such a place that if once visited will make you go mad with its captivating beauty.
It is attached to a very interesting tale that makes people and loves birds go here again and again. HMM feeling anxious what is that? I will tell you about the tale in today's post. So follow me till the end to know this story of love.
About Lake:
Saif ul Malook is a lake present between giant mountains in the North of Kaghan valley in Saif ul Malook National park. It supplies water to Kunhar River. It is at an elevation level of 3224 meters above the ocean. It is honored as one of the biggest lakes.
The best thing about this location is that the lake is honored as the fifth best tourists places in Pakistan by Guardian. Its beauty can be explained in one brief line that "The water is greenish blue and freezing in the midst of glaciers like Malika Parbat."
Location:
Saif ul Malook is located in Mansehra district of Khyber Pakhtunkhwa. It is situated 9 KM in the north of Naraan. The highest peak Malaka Parbat lies near this beautiful lake.
It can be accessed from Naran in summers but is a bit difficult to reach in winters.
How was the spring formed?
The glaciers blocked waters in the stream from passing. The area was wholly covered with ice. As the temperature of earth started to rise, it melted the glaciers and a big vacuum is created forming the lake from ice.
Multiple Diversity:
The lake looks like a giant bowl of water, lower in the center and higher at the brims. It supports biodiversity of trouts, algae, planktons and other species. Trout fishing is a major leisure activity here.
Magical Lake:
This lake is also called a magical lake because the water gets frozen inside due to extreme minimum temperature and is set back to the normal flowing lake in summers.
Summers are the best time to visit this lake. The weather is quite pleasant and blooming in day time which minimizes at night to minus.
Famous Tourists Activities:
Getting even the sight of this lake is more than enough. Its beauty is out of the words.
There are two options to consider for recreation. One is to do boating and the other is to go camping.
Imagine that there are giant glaciers and mountains with thick snow and you are boating in a fairy lake. Doesn't it feel like you are in fairyland? This is the beauty of the fairy lake.
But, be careful while boating as the depth of this lake is still unknown and it can be dangerous without lifeguards. But the adventure lovers don't care for sure! I mean who can miss this beauty.
Camping at the side of lake amongst mountains, stars and deep blue sky is what we desire.
It is the perfect holiday scene to enjoy with your life partner and family.
The tale of a fairy:
The other thing besides beauty which attracts tourists from all over the world is its famous tale of fairies.
It is famous that there was a prince named "Saif ul Malook" in Naran who fell in love with a girl who was actually a fairy princess Badi Ul Jamal. The poets converted this incident into poetry and folk tales.
Now to honor this incident many fairies dance along the lake at night. Don't know it's true or not but it is beautiful.
Final Thoughts:
If someone wishes to visit the land of fairies then peeps Lake Saif ul Malook is waiting for you!