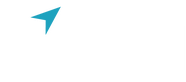 Neelum valley Group Tours
New group tours coming soon.
Neelum Valley Tours
Neelum valley is on the most beautiful and scenic valley of Azad Kashmir. Neelum valley is bow shaped thick forested valley which is stretched over length of 200Km along with Neelum river. Neelum Valley is situated at an elevation of 1615 Mtr. To escape from the hell to heaven, Neelum valley is the best place in summers. The valley had high mountains and thick forest all around..Neelum valley attracts thousands of tourists every year, and from last few years Neelum valley is hottest tourist destination in Pakistan. Neelum Valley has the following beautiful places to attracts tourists.
To visit the different valleys in Azad Kashmir you can find lot of Tour packages to azad Kashmir, Tour packages to Neelum valley, Honeymoon tour packages in Neelum valley and Group tours to Chitral at blizin.com with its quality tour operator partners.
Top places to visit in Neelum Valley
Neelum valley is a place where you will find wonders of nature every where, below is list of some of the places that can help you in panning your tour to Neelum valley
Kutton
Jagran valley
Keran
Sharda
Kel
Arang Kel
Neelum village
Shounter valley
Taobat
Halmat Village
Ratti Gali Lake
Chitta Katha Lake
Saral Lake
To visit these places you can find different tour packages to Neelum valley at blizin.com but before that you need to have complete detail of these beautiful places which is given as under
Kutton
Kutton is located about 98 Km from Muzaffarabad. Its famous tourist resort which is covered by thick forests and lush green grass. Over the period Kutton has developed hotel industry, another attraction is trout fish hatchery developed by fishery department
Jagran valley
Jagran valley is a beautiful place in the Neelum valley covered by thick forest. From December to February due to heavy snow fall Jagran remain closed. It is better to stay in Kutton and visit to Jagran and then return to kutton after spending time at Jagran valley.
Keran
Keran is famous tourist resort located at a distance of about 93 Km from Muzaffarabad at height of 1524 mtr on the bank of Neelum River. It is located right on the line of control and you can see the Indian side of Kashmir by standing on the bank of the river.
Sharda
Sharda is small town located about 43 Km from Keran. The most popular attraction for tourists are the ruins of Sharda University. The famouse hidu temple Sharda Peeth is built in dedication of goddess Sharda who represent learning. Other attraction in sharda are kishan Ghaati and Sharda Fort. Sharda is surrounded by two mountain peaks known as Sharda and Nardi
Kel
Kel is one of the most beautiful place in Neelum valley and a major tourist destination. Its located about 19 Km from Sharda and is land of highest mountain of Azad Kashmir that is Sar Wali Peak. Other famous mountain in Kel are Hariparbat, Chita Par, and Lal Buti. Whole Kel is covered by thick pine trees. Kel has about two hundred lakes which is making it heaven on earth.
Arang Kel:
Arang Kel is small village located at a distance of 2 km from kel, ut interesting fact is that this two kilometer is a trek that you have to cover on your feet. You can hire horses to cover this trek. Another option is a chair lift. Arang kel is last village on this border with indian held Kashmir.
Neelum village:
Neelum is a small village in neelum valley which is located about 93 Km from Muzaffarabad and located at height of 1524 Mtrs. Keran is just 2 km from this beautiful village
Shounter valley:
Shounter valley is sub valley of Neelum valley and it is located at height of 3100 Mtr. Due to height of the area shounter valley remains closed most of the year. You can visit here only in July to September. To reach the shounter valley tourist need to higher 4X4 jeep from Keran. The most famous place of shounter valley is Shounter lake which is a jewel of nature. Its crystal clear water reflects the sky that makes to wonder you areon earth or in heaven. Shounter Valley has many other lakes that attracts tourists every years
Lakes in Shounter valley
Chita Katha
Shounter valley
Lunda Sar Lake
Baboon Lake
Spoon Lake
Sar Wali Peak base Camp Lake
Parrian Sar
Asman Baik Sar
Taobat
Taobat is located about 200 Km from Muzaffarabad and 39 Km from Kel. This is the last village of Sharda tehsil. This is the point from where neelum river enter to Pakistan. Due to heavy snow fall in winter it remain closed for about six months in winter. Taobat is a famous tourist destination now.
Halmat
Halmat is a beautiful village located about 189 Kilometers from Muzaffarabad and 34 Kilometers from kel. It is a beautiful village with green forest all around it.
Ratti Gali Lake
Ratti Gali lake is at height of about 3700 mtr. To reach Ratti Gali lake you hae to start your hiking trek of 19 Kilomters from Dowarian. You can hire jeep to take you to base camp of Ratti gali lake and its recommended to hire jeep, because after base camp you have to further trek for 2 hours. But after making so much effort you will find the Jewel of Neelum valley that is Ratti Gali lake.
Chitta Kat ha Lake
Chitta Katha Lake is located in shounter valley of Azad Kashmir at height of 4100 Mtr. To reach Chitta katha lake you need to hire 4X4 from kel for 20 km to reach the base camp which is located in Ulti Domel Village. From base camp you will have to trek for 5 Km and you will find one of the most beautiful lake of Pakistan that is Chitta Katha Lake.
Saral Lake
Saral Lake is one of the highest lake in Azad Kashmir. It is located at height of 13,600 ft. To reach the Saral lake you will have to start your journey from Sharda. Fro Sharda you can take 4X4 jeep to reach the Gumot National Park. From Gumot National Park you need to trek to reach Saral Lake. After making so much effort to reach the Saral Lake you will never be disappointed after watching the Pearl of neelum valley.
There are so many tour packages to Neelum valley at blizin.com. You can also find honeymoon tour packages to neelum valley and group tour packages to Neelum valley at blizin.com
Valleys of Azad Kashmir
Azad Kashmir is have heaven on earth which consist of different valleys. Following is the list of valleys in Azad Kashmir.
Neelam Valley
Jhelum Valley (Kashmir)
Kas Chanatar
Leepa Valley
Bagh Valley
Bandala Valley
Samahni Valley
Lakes in Azad Kashmir
Azad Kashmir is land of valleys, lakes, streams and rivers. Whichever area you will go you will find lush green mountains, thick pine trees, beautiful streams crossing your way here and there and at some places you will find the roaring rivers as well. At the same time you will find beautiful lakes at different areas of Azad Kashmir with crystal clear water, surrounded by tall mountains and thick pine trees. Here is the list of beautiful lakes in Azad Kashmir.
Chitta Katha Lak e
Baghsar Lake
Banjosa Lake
Ganga Lake
Ratti Gali Lake
Saral Lake
Shounter Lake
Subri Lake