Kandol and Spinkhor Lake-Trekking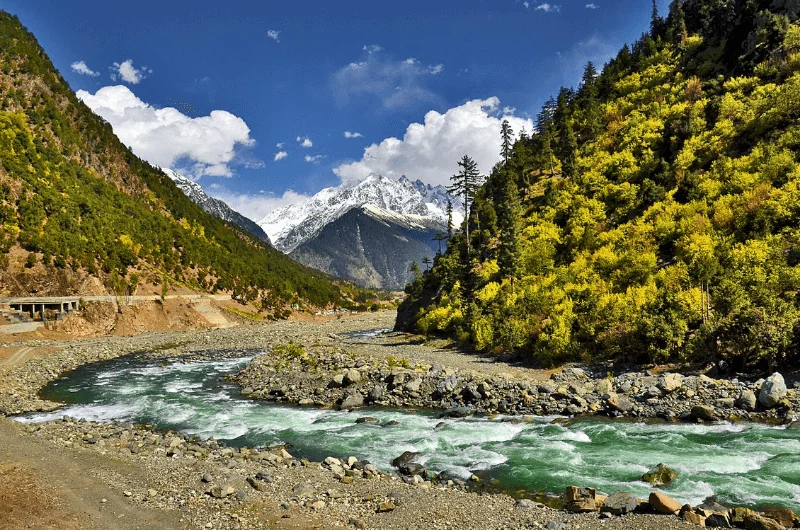 Raise your hands if you love trekking! Well, I will rise the highest especially when it is a place like Kalam, Swat which is nonetheless a paradise. But the problem was flood and poor facilities.
Luckily it is not the case now. All these issues have been solved and Kalam is again a great tourists' attraction spot. Its tourism industry is shining and people from all around the world come to pay a visit to this beautiful site especially trekking.
If you don't know about where and how to trek then this post will be quite helpful for you.
Kandol Lake Trekking:
Let's start our guide with trekking towards Kandol Lake. It takes 4 to 5 hours if we start from Ladu Valley.
Tired of the crowd's murmur and don't want to face them? Kandol lake trekking is the best option but make sure to keep a guide if you don't want to get astray.
Independent trekking towards Kandol and Spinkhor Lake:
If you are planning independently to trek towards Kandol then start your journey early. It will start from a village called Utrar.
Walk towards Ladu valley from Utrar.
Take left after police checkpoint and follow the straight road until you see a bridge.
It will take an hour to reach that bridge as the roads are flat.
After encountering the bridge you have to walk for an hour or two at dirt road along the river.
If you depart from here, on the left green lush Laddu valley will be seen where you will encounter another bridge on a flowing stream. Beautiful!
While you are on dirt path you can see kandol lake nearby after some walk.
How to reach the trek by transportation?
There are two ways to choose from. One is the public transport way and the other is to hire a personal car.
If you are going with the option of public transport then plan in such a way that you get at least 3 hours to walk from Utrar to Ladu Valley. And also arrange a back ride from Utrar to kalam in the evening.
Returning to Utrar in the sunset is the best time as if you get late than that, you will miss the chance to visit Kandol because of night,
The other safe option is to hire a car. It will cost you 3k to 4k rupees and will wait for you to come back on time.
How to reach Spinkhor Lake?
Ladu valley has many deviating paths. For getting towards the alpine lake or Spinkhor follow the wood bridge and turn left. You will see a path. Follow that path and go straight for about 3 hours. You will see some mountains with a lake inside.
It is a very beautiful and mesmerizing site. You can sit there in a camp and enjoy some BBQ. But remember to keep a guide along if you are visiting it for the first time.
Heading towards final destination:
Now the next and last destination from here is to visit Kandol lake. For that follow the same track that led you to Ladu Valley. The path lies on the right side of the river. Cross the smaller river on your way and move uphill into the valley leading upwards.
Then after some walk, you will reach the beautiful kandol Lake. The lake can be seen behind a curvy and rocky hill. The whole journey from Ladu valley to kandol will take hardly two hours if you travel with a guide.
There will be no modern facilitation of food so bring some snacks and water with you.
Go on trekking in September when the weather is pleasant.
I hope you find this guide useful. Have a safe journey!