SWAT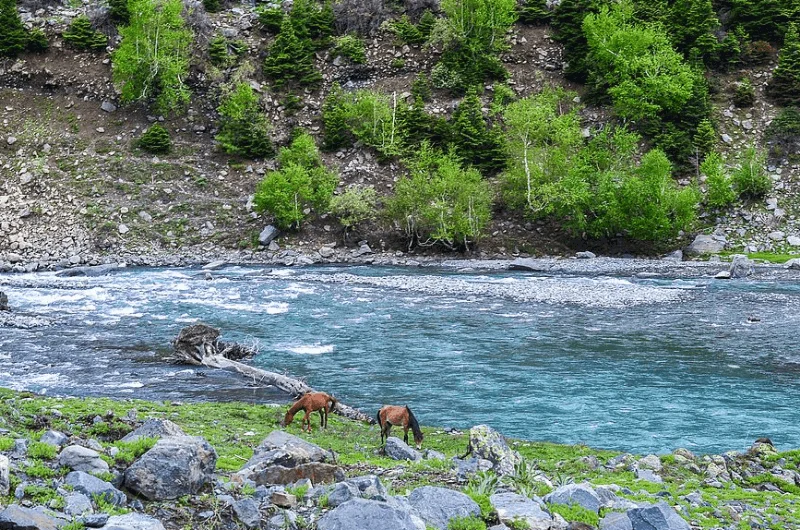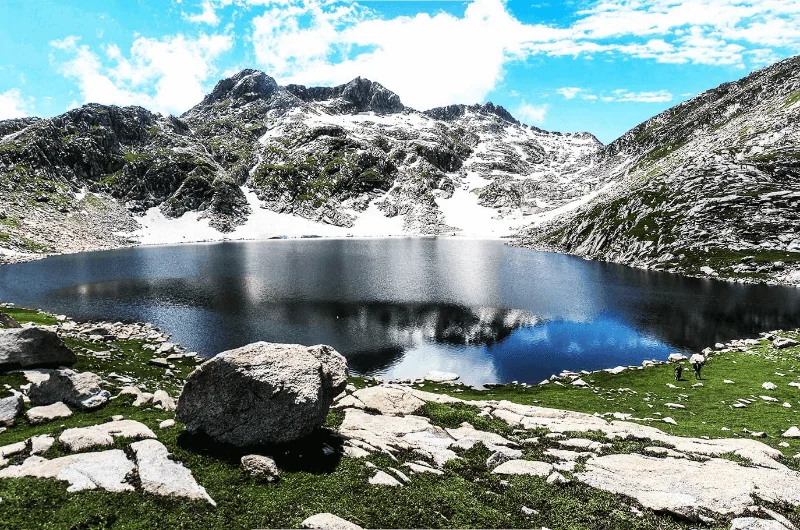 God is the best creator. He blesses every creature. Pakistan is also among those blessings blessed with the best. Today we will discuss about the beauty of Soil, Water, Atmosphere and Trees. Confused? Now read the first letters. Yes, you got it. We will talk about SWAT and its famous places. So let's dig in.
The beautiful SWAT:
SWAT is a beautiful district of Malakand division with the capital Saidu Sharif. A few people know that this beautiful place was a state of prince (Yusafzai). If you visit SWAT it seems that this place is a path of heaven on Earth. The beauty of SWAT is beyond words. The high mountains, curvy lakes, flowing streams, crystal clear water, huts, fragrant winds and enchanting flowers give a feel as if we are in fairyland.
History:
SWAT has a very ruling history under different prince of various religions:
Anciently SWAT was ruled by king IndraBhuti who followed Buddhism.
Then, SWAT went under Hindu Shahi rulers and Sanskirit.
Finally, period of Mehmood Ghazni came.
Buddhism was the religion of people of SWAT which was then replaced by Hinduism. Then Mehmood Ghazni conquered SWAT in 1023 and fought with Buddhist leader. Then slowly Islam prevailed in whole region after Mehmood Ghazni.
Curious fact:
The naming convention of SWAT makes us curious to know about this valley. It is given different names like:
Paradise on Earth.
Valley of Kings.
Switzerland of Pakistan.
Land of Stupas.
Cradle of Civilization.
Maye Gulfam(Wine of flowers)
Ghazal of Mir
Story of Alif Laila
OMG!!!! So much attention to this place. There must be something worth seeing in this place. Why not visit it?
Some of the places which have earned this name for SWAT are as follows:
Malam Jabba is a highest hill station in SWAT and the major ski resort of Pakistan. It is the most beautiful resort filled with snow-capped mountains. It is the major hub for tourism due to the mesmerizing beauty.
It is the favourite point for skiing, skating or trekking. This place is equipped with all modern facilities and lodging. So, if you want to visit SWAT, visit Malam Jabba freely without the tension of Accommodation.
Fizagat Park, previously known as Qazagat is a really wonderful place for adventure lovers. Qaza means "death" and gat means "mount". Accumulatively it means "Mount of Death". Seems interesting name though!
Well, the name is warning itself that it is for adventure lovers. It is famous about this place that during the rule of Miangul, convicted were kept here and punished.
Now a recreational space is created for the tourists. Why don't you visit and see this daring death place of history?
Here is another interesting place having a mahal beatable to Taj Mahal. Yes, you guessed right. It is the famous "safaid Mahal" which is extremely beautiful built from white marbles.
Close your eyes and imagine the white palace covered in white snow and you are standing in its balcony sipping tea from your cup! Tell me don't you want to visit it right now?
To increase you curiosity let me state another fact and that is the marble used in this Mahal is same as of Taj Mahal.
Do not think that SWAT has nothing monumental. SWAT do has a museum managed by Pakistan Army. It should be definitely visited.
Behrain is a very different and beautiful region of SWAT. The houses present in Behrain have carved wooden doors and balconies. Their motifs and patterns are very unique and floral just like the ones found on Buddhist shrines.
It is named so due to joining of the two rivers.
Final Words:
Leave your plans and trips they are going nowhere. Visit SWAT as your first priority because it offers something really hard to miss.