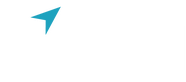 Murree Group Tours
New group tours coming soon.
Murree Tour
Murree is one of the most beautiful places in Pakistan. It is famous for its eye-catching landscapes and cool weather. It is a must-visit place for tourists who are planning to spend their holidays in Pakistan. People from all over the country visit Murree, especially, in the summer season to enjoy its cool and pleasant weather.
Murree and its surroundings are full of beautiful spots where visitors can enjoy themselves with their friends and family members. It brings a lot of attractions for them to make their Tour to Murree a memorable one for the rest of their lives.
It is a place surrounded by beautiful mountains covered with dense forests. Walking through the clouds on the roads of Murree gives you a wonderful experience of a lifetime. You will get an experience of coming close to nature and enjoy its beauty at its best.
There are many famous places in Murree and its surroundings that are the main tourist attractions. All these places bring something unique and interesting for the tourists. This valley is a great piece of artwork of nature.
Murree Tour Packages: -
If you want to get the best out of your tour and make it a memorable one then hire the services of one of the top-ranked tour management companies in Pakistan Blizin.com. We will provide you best Tour Packages to Murree.
We design these packages to accommodate you in the best possible way. They include your accommodation in the Best Hotels in Murree, conveyance to visit famous attractions, and free guide services.
We arrange tours in groups as well. You can join our Group Tour to Murree with families or with your friends. Honey Moon tours to Murree are also available for newly married couples to make the start of a new life journey beautiful and lovable.
Tourist Attractions in Murree: -
Murree is renowned for its beautiful scenery and weather. It is surrounded with mountains covered with pine trees. They give a fascinating look to the visitors. There are so many activities going in Murree that tourists will never get bored here. Every day comes with new excitement and thrill.
Fascinations of Murree: -
Mall Road
Kashmir Point
Ayubia
Nathiagali
New Murree (Patriata)
Murree Hills
Bhurban
Murree Lakes
Enjoyable Activities: -
You can do different types of activities here to make your trip enjoyable and relaxing. Trekking, camping, and enjoying traditional food are some of those. Over time, it is been developed into an organized hill station where you find all types of facilities. This makes your Tour to Murree a comfortable one where you can spend some quality time with your friends and family members.
A High-rise chairlift and cable car in New Murree is one of the most exciting activities for the tourists. It is about 3.25km long and 7500 feet above sea level. When it moves on the top of the hills of Murree, tourists can enjoy the absorbing sites of nature.
Hotels in Murree: -
You will find all sorts of Hotels in Murree from the cheapest ones to the most expensive ones. It depends on your budget limits that which one suits you best. It is a difficult task to find a quality Hotel in Murree at reasonable prices. Therefore, it is recommended to hire the services of a tour management company.
They will professionally guide you to manage your tours efficiently. By hiring the services of such companies not only makes your tour comfortable and hassle-free but also saves your time and money. They will arrange quality options at economical prices.
Why Choosing Blizin.com: -
Blizin.com provides its customers best facilities and services to make their trips enjoyable and comfortable. All top hotels at tourist destination places are on our panelist. This allows us to negotiate with them at the best economical prices to arrange your quality accommodation.
Our trained and professional drivers will make sure that you will reach safe and secure destinations. They work as your guides as well and make sure that you will not miss a single place of attraction.