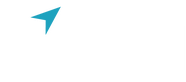 Swat Tours
Why Swat Valley Tours Becomes The Biggest Fascination For The Tourists Visiting Pakistan?
Pakistan is one of the best places in the world if you are fond of enjoying the natural beauty. It is the best place for tourists to visit at any time of the year whether it is summer or winter. They will find plenty of beautiful places here to visit that make their visit to Pakistan a fascinating and memorable one. Increasing interest from the tourists in our Swat Tour Packages is its main reason.
One of the most well-known places that they can enjoy to make their tour unforgettable is by touring a beautiful Swat valley. Swat is one of those places that are highly recommended to tourists to visit during their trip. Tourists have the luxury to acquire the services of a reliable tour management company for this purpose. Blizin is offering some great Swat Tour Packages to the tourists that end their search for a good package.
They can organize a lot of activities when going on a tour to Swat valley with family or friends. It is a valley of beautiful mountains, waterfalls, and lakes. One can enjoy the beauty of Saifullah and Mahudand lakes here or get some eye-catching scenes of huge waterfalls of Kalam valley. The dark dense forest of Osho has its significance and attractiveness for tourists.
In the scorching summer climate of Pakistan, it will be an extraordinary diversion for them to invest some time in the wonderful climate of Swat Valley. It will be an extraordinary encounter for you to invest some energy near nature. Swat Tours is one of the most exciting things for tourists to do. With that, our cheap and cost-effective tour packages with great facilities allow the tourists to enjoy every moment of their trip with full energy and enthusiasm.
It is up to you that how many days you want to spend there. We are offering Tour Packages for a different number of days and individuals from which you can select the one that fulfills your requirements appropriately. You will also have the option to customize the package according to your demands as well.
These few days will be a lifetime experience for you and your family. In those couple of days, one can notice the magnificence of nature closely. Cutting of yourself from the world for a couple of days allows you an extraordinary opportunity to loosen up your mind and refresh yourself for future challenges.
Swat Tour Packages 2022
| | | |
| --- | --- | --- |
| Swat Tour Packages | Tour Days | Price* |
| 3 Days Swat Tour (Standard Hotel) | 3 Days, 2 Nights | Rs. 40,000/ 2 Persons +1kid |
| 3 Days Swat Tour (Deluxe Hotel) | 3 Days, 2 Nights | Rs. 45,000/ 2 Persons +1kid |
| 4 Days Swat Tour (Standard Hotel) | 4 Days, 3 Nights | Rs. 55,000/ 2 Persons +1kid |
| 4 Days Swat Tour (Deluxe Hotel) | 4 Days, 3 Nights | Rs. 62,000/ 2 Persons +1kid |
| 5 Days Swat Tour (Standard Hotel) | 5 Days, 4 Nights | Rs 65,000/ 2 Persons + 1 Kid |
| 5 Days Swat Tour (Deluxe Hotel) | 5 Days, 4 Nights | Rs 75,000/ 2 Persons + 1 Kid |
* Prices are from Islamabad to Islamabad
| | | |
| --- | --- | --- |
| Swat Group Tour Packages | Tour Days | Price** |
| 3 Days swat group tour | 3 Days, 2 Nights | Rs. 10,000/ Person |
| 4 Days swat Group Tour | 4 Days, 3 Nights | Rs. 14,000/ Person |
| 5 Days Swat group Tour | 5 Days, 4 Nights | Rs 16,500/ Person |
** Prices are subject to minimum number of persons
3 days Swat tour Package Itinerary
Day 1: Travel to Swat
Pick up from Islamabad/Rawalpindi at 8:00 am
Short Stay at Captin Col. Sher Khan interchange for refreshment
Reach Mingora and short stay at Fiza Ghat
Start your journey toward kalam
Short stay at Madyan and Bahrain
Reach kalam and check in hotel in Kalam for Night stay
Day 2: Visit Mahudand Lake
Leave for Mahodend lake at 8:00 am
4x4 Jeep will be used for travelling to Mahodand Lake
Enjoy the beautiful view of Ushu Forest
Visit Mitiltan water fall
Enjoy a boat ride in Mahudand lake
Spend time in lush green mountains Mahudand lake
Travel back to Kalam and night stay at hotel in Kalam
Days 3: Visit Madiyan/ Chiel Trout Fish forms
Do your breakfast in kalam and start your journey toward Islamabad
Visit trout fish forms in Madyan and enjoy the most tasty fish in Pakistan
Travel along the beautiful banks of river swat and reach Mingora
Take some rest in Fiza Ghat and start you journey back to Islamabad
If you add Day 4 in your itinerary then you can visit the iconic valley of Malam Jabba where you can enjoy chair lift and you will also add visit to Marghzar to visit the white palace of King of Swat. You can also choose to visit malam jabba instead of Mahudand lake in 3 day tour plan
Swat tour package Includes
3 star Hotel Stay with breakfast
Toyota Corolla car for travelling
Fuel Toll & Taxes
Driver's expense and stay
Swat tour package excludes
Dinner and Lunch
Entry Tickets
Any contingency expense
Any expense not included in includes
What Tourists Can Expect From Our Swat Tour Packages?
We are offering our customers the best services and facilities in the form of Best Swat Tour Packages. They will get everything in these packages that a tourist is expected to get when they hire an efficient tour management company. Our different tour packages for swat valley has become the most demanding ones from the customers.
These tour packages include different bundle deals for the customers that make them exciting and thrilling. We are offering some amazing honeymoon packages for the Swat tour at low prices with great facilities. New couples can avail of these packages and can give a dream start to their new phase of life. These packages vary from 10 days, 7 days, 5 days, and 3 days. Tourists can select one tour package plan out of those according to their desires.
3-day tour package plan that starts from Islamabad covers all the major areas of Swat valley and its surrounding. This is why it is gaining more popularity among the customers compared to other package plans. With that, during this tour individuals can enjoy different activities as well like boating, hiking, camping, and many others.
A lot of people every year visit Pakistan just to see its cultural activities and festivals but with time new developments have changed the face of Pakistan's tourist industry. Tourist places are upgraded with facilities and infrastructure to provide great services to the visitors of these places.
It allows the tourists to spend some luxurious time here. For a smooth and exciting tour, select one of our Tour Packages offered by Blizin. It will bring your life to ease as you will be able to enjoy the trip with a relaxed mind throughout your trip.
Pakistan is renowned for its beautiful valleys and high-rise mountains and these places are well-developed for the tourists now to make their visits memorable. It is considered as one of the biggest tourist hubs of the world where people come from all parts of the world to spend some leisure time during their vacations. We are offering all sorts of facilities and services in our packages that make their trip more enjoyable and exciting such as hiking, boating, and many others.
The tour package plans offered by Blizin are much cheaper as compared to our competitors in the market. Cost-effectiveness is one of the top priority features wanted by most tourists. Book your Swat tour Package 2021 now with Blizin and enjoy a great time.
When to Book Your Swat Tour Package Plan?
Our swat tour plans are available for the customers throughout the year. You can book them at any time according to your convenience and the time you want to visit the valley. We recommend our customers to avail of these plans during the summer season. It is the best time to visit this place. The weather remains very pleasant during this season and one can enjoy the trip at its full level.
Is It Safe For The Foreigners To Visit Swat Valley?
With time, the demand for Swat tour plans is increasing. Especially, foreigners start coming back to these places after all the tensions of the past. The military operations were going on here a few years back that have stopped the entrance of foreigners in these areas completely.
After successful military operations, all those security concerns are removed now and foreigners can visit these places without any danger. The tourism industry of Swat valley starts reviving slowly and gradually. This is why our Swat tour Packages are getting more in demand from foreigners. The remains of Buddhism are major attractions for followers Buddhism. Jehanabad Buddha statute is the second largest carved statute in the world after Bmiyan Buddhas. Gumbatona stupa and Votive Stupas - Butkara-III Mingora are also other attractions for Buddhists across the world.
Where to Stay In Swat Valley during the Tour?
Swat valley is one of the most beautiful places in the world and the biggest tourist attraction in Pakistan. You don't need to worry about your living here as numerous quality hotels are built here in recent times. They will make your stay comfortable and relaxing.
Hotels in Swat are not less than by any standards. They are totally up to the mark and fulfill all your needs and requirements satisfactorily. Our Swat packages come with comfortable stays for you. We always book the best Hotels in Swat for our customers. This makes our tour packages more special and valuable for the customers as they guarantee a full return on their money.
People who have any kind of medical issues should consult their doctors first before visiting the place as its high altitude and weather can cause them some problems. Otherwise, they might get themselves into trouble.
What Are the Main Tourist Attractions in Swat Valley: -
In Swat valley, you find places that are developed to get the attention of the outsiders. At first, when someone thinks about this place mountains, lakes, and difficult conditions come to their mind.
Now, the time has changed everything. It has been converted into an attractive tourist place nowadays and people come from across the world to visit it for its wonderful tourist attractions. A hotel in Swat named Burj Al Swat is an attraction for tourists due to the archaeological sites nearby it.
Swat is a place renowned for its culture, norms, and traditions. People who visited this place respect their traditions and get impressed with them. People with friendly behavior and down-to-earth nature are found here which makes this place the best option for anyone to visit.
Some of the most renowned tourist places nearby to Swat valley are.
Malam Jabba
Fiza Ghat
Marghuzar
Mahudand Lake
Madyan
Kalam Valley
Kundol Lake
Kalam Forest
Hindu Kush Mountain Range
Malam Jabba- Swat Tour Packages: -
Malam Jabba is famous for its skiing facility. It is Pakistan's only place that is providing this facility. This is why youngster from all around the world visits this place in huge numbers every year. It is located in the surroundings of Swat valley and is known as one of its beautiful hill stations. It is a part of the Hindu Kush Mountain range. Tourists not only enjoy the skiing facility here but also find some mesmerizing scenery that makes their tour a memorable one for a long time.
Fiza Ghat- Swat Tour Packages: -
Swat is full of attractive places for tourists. Fiza Ghat Park is one of them. It is a place where tourists can enjoy traditional food in pleasant weather. Swat River makes this place a dream one for visitors. In our Swat tour packages, we offer our customers to stay in the hotels situated on the riverbank of the Swat River. This makes their trip fascinating and thrilling.
Marghuzar- Swat Tour Packages: -
Swat is surrounded by many small villages. Marghuzar is one of them but it is famous among the tourists for its beautiful scenery and historical places. White marble palace is a very popular place that tourists like to see here. This palace belongs to a royal family and has historical value.
Mahudand Lake- Swat Tour Package: -
A visit to a Mahudand lake during a swat tour is a must thing. Therefore, we include this visit in our tour packages as well. It is a beautiful lake with mesmerizing scenes located within Kalam valley. During the winter season, the water of the lake gets frozen and gives an ultimate look to the onlookers.
Madyan- Swat Tour Packages: -
Madyan is one of the most beautiful towns situated nearby Swat valley. It is a beautiful hill station with a lot to offer to its visitors in the form of eye-catching scenes of mountains and the Swat River. We offer a short stay at Madyan to our customers who book a swat tour package with us.
Kalam Valley- Swat Tour Packages: -
Kalam valley is a must-visit place for tourists who are coming to Swat valley. It is an almost 100 km journey from Swat to Kalam valley. For this reason, we offer jeep rides and other conveyance options to our customers who book Swat tour packages with us. It is a valley of lush green mountains and waterfalls. Swat River is flowing with the valley that enhances the beauty of the location to a great deal.
It is the most famous place among the tourists and every one of them must visit this valley during their trip to Swat. Some people prefer to stay in the hotels situated in the Kalam valley to enjoy their trips to the full extent. They can perform activities like camping, hiking, and boating here to maximize the levels of thrill and excitement. Blizin is offering stays in the Kalam Valley in almost every Swat Tour Package to make them appealing and tempting for the customers.
Kundol Lake- Swat Tour Package: -
Swat valley has some fascinating lakes in its surroundings. Kundol Lake is one of them. It is situated in the midst of the Hindu Kush Mountains. Its mesmerizing beauty amazes the visitors to such an extent that they want to visit it on every tour to Swat valley. The best season to visit this lake is the summer season.
Enjoyable Activities for the Tourist during Their Kalam Swat Tour: -
Some most exciting and thrilling activities that tourists can perform during their trip to Swat Kalam valley are mentioned below.
Boating in beautiful Lakes
Camping on Swat Riverbank
Fishing
Trekking in the dense forest
Eye-catching scenery of glaciers and mountains
What Is the Best Way to Visit Swat?
We are offering all kinds of services to our customers during these trips. A comfortable and relaxing conveyance is part of our tour packages. Blizin is working with some top of ranks car providers. Their luxurious and deluxe cars make the journeys of our customers comfortable and relaxing by all means.
We book the cars from them according to the needs and requirements of our customers. Our tour packages give you the option to select the cars of your choice as well. You can book from a luxurious car to deluxe vans as per your needs and requirements.
All these cars and vans come with professional drivers. They all are well-trained and experienced in their work. They know the places and routes very well that keeps you trouble-free during the trip. You can just relax and enjoy the moments of the journey. Our drivers work as free guides for you. They will make sure that you will not miss a single spot of natural beauty in the valley. They plan the routes for you according to your convenience so that, it saves both your time and money.
What Features Will Force You To Choose Blizin?
A trusted tour management company is the need of every tourist. Blizin is the name of trust and reliability. We treat our customers as our guests and try to make sure that they will not face any difficulty during their tour to Pakistan.
To avail of the services of a trusted tour management company is a must thing for the tourists who are visiting Pakistan for the first time. This makes their tour hassle-free and relaxing. They do not need to worry about anything like their stays, meals, or conveyance during the tour. Everything will be arranged by the tour management company for them. For this purpose, they cannot trust any company. Therefore, a reliable and trustworthy tour management company is their mandatory need. Even the tourists who had visited before must acquire these services.
Blizin is offering some great tour packages to its customers. Especially, our Swat Tour Packages come with great facilities and services. We offer all those facilities and services in these packages that a tourist is looking for to make their tours relaxing and comfortable.
· Hotel Bookings at Cheapest Prices: -
We provide them with stays in the best hotels of the Swat valley at the cheapest prices. You can compare our prices with our competitors to get a better idea. You will find a huge difference between them. It becomes possible for us to book the hotels at the lowest prices as most of the top-rated hotels in the Swat valley are working with us as our business partners.
This even allows us to get booking for you easily in peak seasons as well. We are pretty much sure that our competitors cannot beat us at hotel booking prices by any means.
· Comfortable Conveyance: -
We offer our customers comfortable and relaxing conveyance for their trips. This provides them an opportunity to enjoy every moment of their journeys with full energy. Our deluxe and luxurious car comes at very little cost as well. We also provide the opportunity to our customers to select the cars of their choice. They can choose it according to their desires and needs.
· Cost-Efficient: -
Blizin is offering its customer's cost-efficient tour packages that keep their tours within their budget limits. They have not to worry about the cost of the tour to get out of their hands at any time. We provide the best facilities at the lowest possible prices.
· Trustworthy and Reliable: -
We are working in this industry for a long time and we built our reputation as one of the most reliable and trustworthy tour management companies in the market. Our customers become our long-term business partners as they come to us whenever they need tour management support. We do not let down our customers with our services and words at any cost.
With help of Blizin.com you will be able to find best tour packages to Swat, Honymoon tours to Swat and Group tours to Swat.
FAQs About Tours to Swat
The names of lakes in Swat are:
Kundol Lake
Mahodand Lake
Spin Khwar Lake
Khaipro Lakes
Bashigtam Lake
Daral Lake
Kharkhari Lake
Godur Lake
The names of mountains peaks in Swat are:
The names of places to visit in Swat are:
Kalam Valley
Malam Jabba
Saidu Sharif
Madyan
Bahrain
Fizaghat
Marghazar
Kumrat Valley
The names of places to visit in Kalam valley are:
Kundol Lake
Utror
Mahodand Lake
Matiltan
Ushu Forest
Gabral
The names of Buddhist Stuppas in Swat are:
Butkara Stupa
Nemogram Stupa and Monastery
Elephant Paw
Gumbatuna Stupa
Amlok Darra Stupa
Tokar Darra (Najigram) Stupa
Janabad Seated Buddha