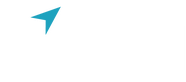 Naran Tours
To make your Pakistan visit an exciting and thrilling one, you should visit its delightful northern valleys. Naran valley is one of them that is popular among tourists for its natural beauty and scenery. It is an absolute mandatory visit for every tourist who is visiting Pakistan to spend holidays. Narran Tour makes your visit to Pakistan a never forgettable encounter. Our Narran Tour Packages work as icing on the cake. Our great cost-efficient packages double the level of your enjoyment and fun.
This delightful valley brings a great deal to the table to its guests as eye-getting views, amazing mountains, exquisite lakes, and much more. One of the most elevated lakes of Pakistan Saif-ul-Maluk is available here with its amazing views and scenery. It gives the tourists a never forgettable view of natural beauty.
Climbing on mountains and setting-up camps on the banks of the lakes are the most appealing exercises for vacationers here. They can also enjoy boating in the beautiful and eye-catching lakes. It gives them the most thrilling experience of their tour. Visitors from all around the world come here with their loved ones to enjoy some quality time with them.
Our proficient local area experts and drivers are accessible here who ensure that you find all aspects of Narran valley during your outing. They will likewise ensure that you stay free from any danger during the excursion. They work as free guides for you and take you to all the places beautiful spots of the valley with care and caution.
Naran Tour Packages 2022
| | | |
| --- | --- | --- |
| Naran Tour Packages | Tour Days | Price* |
| 3 Days Naran Tour (Standard Hotel) | 3 Days, 2 Nights | Rs. 40,000/ 2 Persons +1kid |
| 3 Days Naran Tour (Deluxe Hotel) | 3 Days, 2 Nights | Rs. 48,000/ 2 Persons +1kid |
| 3 Days Naran Shogran Tour (Standard Hotel) | 3 Days, 2 Nights | Rs. 45,000/ 2 Persons +1kid |
| 4 Days Naran Shogran Tour (Standard Hotel) | 4 Days, 3 Nights | Rs. 60,000/ 2 Persons +1kid |
| 4 Days Naran Shogran Tour (Deluxe Hotel) | 4 Days, 3 Nights | Rs. 70,000/ 2 Persons +1kid |
| 5 Days Naran Shogran Tour (Standard Hotel) | 5 Days, 4 Nights | Rs 80,000/ 2 Persons + 1 Kid |
| 5 Days Naran Shogran Tour (Deluxe Hotel) | 5 Days, 4 Nights | Rs 90,000/ 2 Persons + 1 Kid |
* Prices are from Islamabad to Islamabad
| | | |
| --- | --- | --- |
| Naran Group Tours Packages | Tour Days | Price** |
| 3 Days Naran Group Tour | 3 Days, 2 Nights | Rs. 10,000/ Person |
| 4 Days Naran Group Tour | 4 Days, 3 Nights | Rs. 14,000/ Person |
| 5 Days Naran Group Tour | 5 Days, 4 Nights | Rs 16,500/ Person |
** Prices are subject to minimum number of persons
How to do Narran Tour Planning?
The Narran valley is loaded with wonderful places and milestones. The delightful lakes and trekking tracks are the top attractions of the vacationers. The natural scenery of the valley mesmerizes the onlookers with its amazing beauty. Consequently, it becomes a mandatory requirement for every visitor to visit this place to make their Pakistan tours exciting and thrilling. This Narran valley visit makes your vacation so memorable that it remains in your good memories for a very long time.
For all this, you must hire the services of a reputable and reliable tour management company. Therefore, selecting the right tour management company is the best option for you to plan your trips properly.
Blizin is a name of trust in the tourism industry. We provide the best services and facilities to our customers who are visiting Pakistan to spend holidays. Our best services make their trips comfortable and relaxing by all means.
Exploring Beauty of Narran Kaghan Valley: -
It is not easy for an outsider to manage their tours Narran Kaghan tour properly by themselves. These places are full of wonderful places and landmarks that visitors may not know. This is why acquiring the services of a trusted tour management company allows you to relax and enjoy the trip with a free mind. They will make sure that you will not miss a single spot of the valleys that one should visit during their tour.
Blizin is doing this for years now for its valuable customers. We are experts in arranging these tours. Our team of experts ensures your high-quality time during the tour. We take you to all those places that you want to visit and with that, we guide you as well about different attractions of the areas. This will help you to manage your trip properly and you can enjoy every moment with a relaxed mind.
Narran is beautiful itself. It is surrounded by so many amazing tourist attractions that one will never get bored. Some of the top spots we offer to visit in our Narran Tour Packages are.
Shogran
Siri Payee
Lalazar
Lake Saif ul Maluk
Ansoo Lake
Lulusar Lake
Dudipatsar Lake
Pyala Lake
Babusar top
All these places are wonders of natural beauty. You need to plan your tour appropriately to visit all these places. Especially, the selection of weather is very important to visit these places. Most of them have harsh winter weather and become inaccessible during it. This is why you need to choose the right time to visit these places.
Shogran – Narran Kaghan Tour Packages: -
You will find many beautiful hill stations in Pakistan but not as beautiful as Shogran. It is one of the most beautiful places in Pakistan. Its green mountains give a mesmerizing look to the visitors. With that, the pleasant weather of Shogran valley gives you a refreshing feel and energy.
It is around 70 km from Narran valley and you must plan your tour in a way that a one-night stay is a must here. Tourists who visit this place once always opt to come again in their next tour due to its amazing scenery and beauty.
Siri Paye – Narran Kaghan Tour Packages: -
We normally plan our tour packages that after staying one night at Shogran, the next day we move to Siri Paye. It is located between Shogran and Narran. You cannot reach this place in your private car. Therefore, we will arrange a 4x4 jeep for you to reach the top of Siri Paye. After reaching the top, you will find amazing scenery of huge mountains covered with snow. The lush green grounds of Siri Paye add an extra flavor of beauty to these amazing scenes.
Lalazar – Naran Kaghan Tour Packages: -
It is almost 20 km from Narran valley and one of the most liked places by the tourists. It is also a place where you need a 4x4 jeep to travel. We will arrange it for you during the tour. Therefore, you need to just relax and enjoy the natural beauty of the place.
Saif ul Malouk Lake – Narran Kaghan Tour Packages: -
An individual who is on a Narran Kaghan tour and has not visited the Saif ul Malouk lake has made the biggest mistake of their lives. It is the central point of the whole tour. This lake comes with endless beauty and mesmerizing scenes.
No matter in which season you are visiting this lake, it gives you a new and refreshing look. Whenever you see it, you will get amazed by its beauty. It is surrounded by huge mountains covered in snow. The view of the lake becomes amazingly beautiful at the time of sunset. This is why most tourists like to stay here till the sunset.
We will arrange a jeep for you from Narran valley to Lake Saif ul Malouk. Otherwise, if you are fond of hiking then you can go on foot as well. It doubles the thrill and excitement for you.
Lulusar Lake – Narran Kaghan Tour Packages: -
This tour is packed with visiting beautiful lakes. Lulusar Lake is one of them. The height of this lake from sea level will amaze you the most. It is almost 11000 feet above sea level. One must visit this lake during its Narran Kaghan tour.
Dudipatsar Lake – Narran Kaghan Tour Packages: -
It is another beautiful lake that comes in the Narran Kaghan tour package. It is also known as the queen of lakes. You must visit it during your trip to Narran Kaghan. It is surrounded by amazing mountains. These mountains remain covered with snow almost for a whole year. This increases the beauty of the scenery to a great extent.
Ansoo Lake – Narran Kaghan Tour Packages: -
The name of the lake suggests that it is shaped in a tear. Ansoo is the Urdu meaning of a tear. This is why it is called Ansoo Lake. You cannot reach this lake on a jeep or a car. There is a walking path from Saif ul Malouk Lake to Ansoo Lake. Therefore, the individuals who can walk for almost 3 hours can reach it or you can hire local guides with horses from Saif ul Malouk to reach it.
Payala Lake- Narran Kaghan Tour Packages: -
A journey of lakes never finishes in Narran Kaghan's tour. You will find many amazing lakes here. Payla Lake is one of them. It is situated at the highest point of Babusar top.
Babusar Top – Narran Kaghan Tour Packages: -
It is the last spot in the Narran Kaghan tour situated on the Pak-China border. It is almost 4100 meters above sea level. This place has some amazing scenes of natural beauty to offer to its visitors. It is a must-visit place for every tourist going on a Narran Kaghan tour.
What Blizin can Offer you To Manage your Tours Appropriately?
There are different sorts of services we are providing to our customers. All these services are necessary for the management of a vacation tour. Our bundle offers in the form of different packages are the best way available to our customers to avail our services. These Tour Packages come with all those facilities that a vacationer is looking for during its tours such as hotel bookings, meals, conveyance, and others.
· Arrangements of Advance Hotel Bookings in Narran: -
Naran valley is developed with time. The development of new infrastructure has increased the staying facilities in the valley as well. You will find all types of Hotels in Narran. It depends on your needs and requirements and according to them which hotel fulfills them efficiently.
We will give you all the available options according to your requirements. The selection is your task. If you need any guidance then you can call our customer services representatives. They will guide you with their best knowledge and information. You can also check the reviews of our previous customers on our website; you can take guidance from them as well.
We have all top-notch hotels in Narran on our panelist. This makes it easier for us to get hotel booking in advance for our clients. Even in the peak season when these hotels are jam-packed, we can get you a hotel booking with ease. We have our reserved rooms with them all the time. This makes it easier for us to manage our client's hotel bookings.
· Comfortable Conveyance: -
A comfortable and efficient conveyance is a must need of every tourist. Especially, when you are traveling to the northern areas of Pakistan, the importance of good conveyance increases to a great extent. These hilly areas do not come with easy drive-through roads. You need to be very careful while driving in these areas. With that, you need to be equipped with a good powerful conveyance that takes you safely to your destinations.
For this purpose, Blizin is working in collaboration with some top-rated car-providing agencies. They keep the safety of the customers on their priority. This is why their pre-checked and tested cars are the best options for tourists to travel to these areas.
We have the liberty to acquire any sort of car from them according to our customer needs and requirements whether it is a luxurious car or a deluxe van. These well-maintained cars not only make the journeys of our customers safe and secure but also provide them the comfort that they want during these long journeys.
· Professional drivers as Guides: -
It is necessary to travel with professional and experienced drivers to these areas. The curvy roads in the northern areas of Pakistan are not easy to drive on. They need a lot of skill and effort. Blizin ensures the safety of its customers at any cost. This is why we always provide our customers with the best available drivers in the town.
These experienced drivers know the areas very well which makes it easy for them to plan a convenient route for the visitors. They work as free guides for the visitors as well. Therefore, the route they plan will make sure that visitors will visit all the beautiful spots in the areas conveniently.
· Cost-Effective Narran Tour Packages: -
Blizin is competing with the market leaders on its better prices and services. We offer our customers great bundle offers that make us superior to our competitors. Tourists who plan their vacations in Pakistan come with some budget lines. They do not want to cross them and want to get the best out of their tour.
Our economic and budgetary Narran Tour Packages support their objectives in the best possible way. They can avail of these packages to keep their tours within their budget limits and enjoys every bit of it as well. From hotel bookings to the arrangements of conveyance, our cost-effective tour packages are the best available option for tourists to manage their tours appropriately.
Why Choosing Blizin as Your Tour Management Company?
Blizin is one of the most reliable tour management companies available in the market right now. We believe in delivering the best to the customers to keep them happy and satisfied. These qualities make us the first choice of many customers visiting Pakistan to spend their holidays thrillingly.
We provide all sorts of tour management services to our customers that make their visits comfortable and relaxing. They keep these visits in their good memories for a long time. We never compromised on the quality of our services. We strive hard to provide the best to our clients.
If you are looking for a trustworthy and reliable tour management partner then you are at the right place. We treat our customers as our partners rather than one-time clients. We prefer to build long-term relations with our customers that whenever they come to Pakistan for a tour. They come to us for tour management services without any doubts and worries in their minds.
· Customer Support Service: -
We have a team of professional and experienced customer supports. They are just a call away from you. If you have any queries or ambiguity about anything, you can call us 24/7, and one of our customer support team members will guide you with their best knowledge and information.
· Customer Reviews: -
You can also get some guidance from our valuable customer reviews present on our website. Our clients who have tested our services gave their reviews about their experiences with us and their tours. This will also help you in making the right decisions.
· Quality of Services: -
Our customers are our priority. We never compromised on the quality of our services at any cost. We believe that if we provide our customers best facilities they will become our permanent clients. This grows our business family and network that is the most beneficial thing for any business.
Book your Favourite Narran Kaghan Tour Now: -
Blizin is providing its customers with some of the best Narran Kaghan Tour Packages. We design these packages in a way that fulfills the requirements of almost every age group. They can select the one that suits them the best. On other hand, they can also have the option to customize their tour packages according to their plans. We will try to accommodate them in the best possible way.
We have specially designed some packages for new married couples. They can select from them according to their budget limits and days limits. Similarly, we have some packages for groups. These packages are best for those who are traveling with their families or friends in a group. These packages will save a lot of money and time for tourists.
For further guidance on the availability of different packages, you can reach our customer services department anytime. We are available for your guidance 24/7. Just call now and tell us your query. Our trained and experienced customer support team members will guide you in the best possible way on your requirements. This helps you in selecting the right tour package. We are offering top-class services to our customers in every aspect and charging very little in comparison to our competitors.
FAQs About Tours to Naran
The names of lakes in Naran Valley are:
Saif ul Maluk Lake
Lulusar Lake
Dudipatsar Lake
Saral Lake
Ansoo Lake
Pyala Lake
The highest mountains peaks in Azad Naran Kaghan are:
Malika Parbat
Tiger Hill
Musa ka Masla
Makra Peak
Babusar Top
The names of places to visit in Naran Kaghan are:
Shogran
Saif ul Maluk
Lalazar
Babusar Top
Sharan Forest
Lulusar lake
The names of meadows in Naran Kaghan are:
Paye meadows
Lalazar meadows
The names of towns in Naran kaghan are:
Naran
Kaghan
Shogran
Kewai