Leepa Valley Azaad Kashmir-A Fairy Land in Azad Kashmir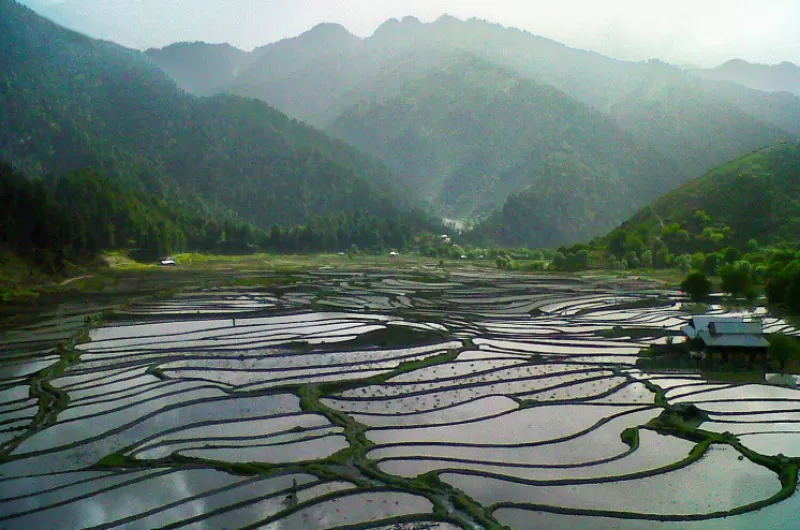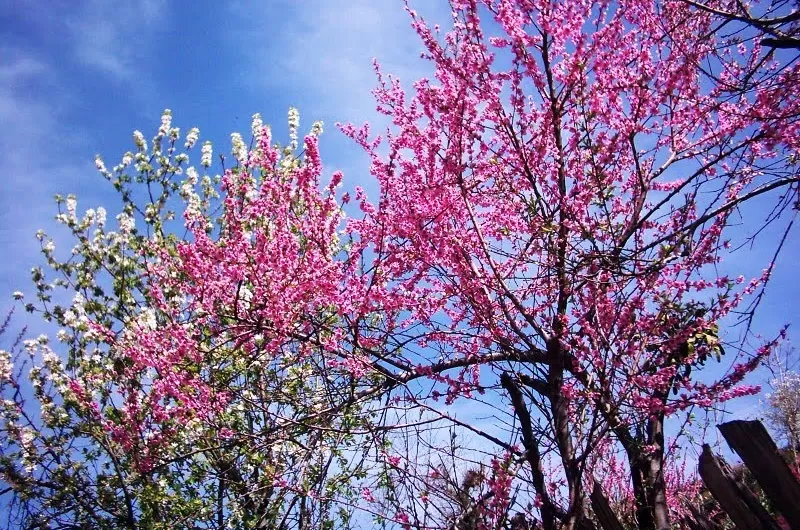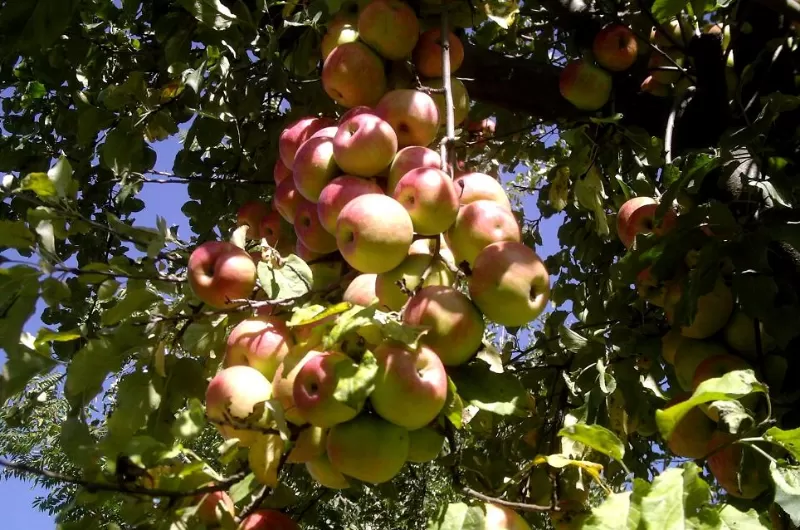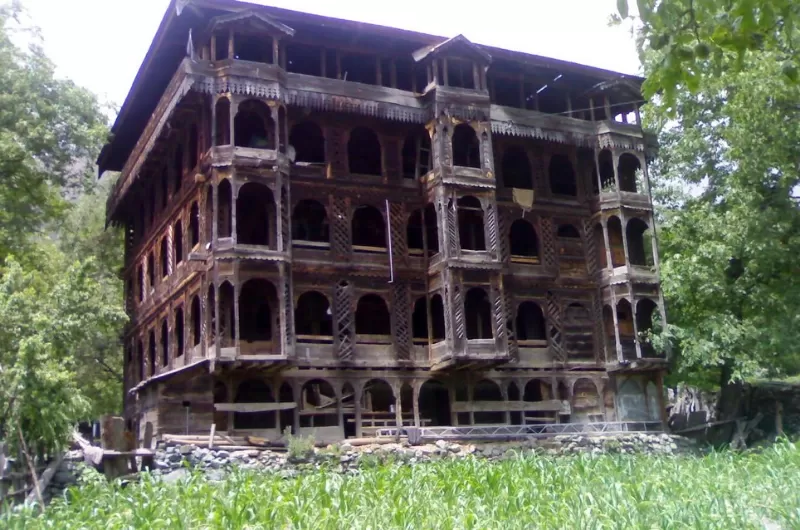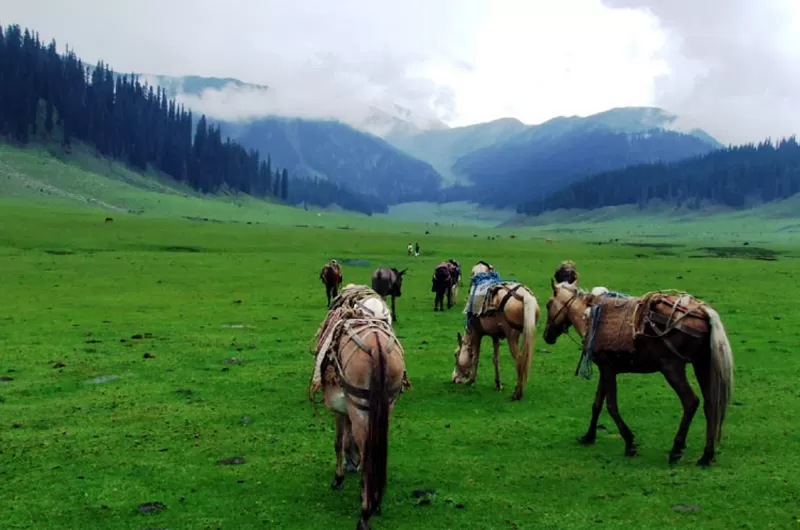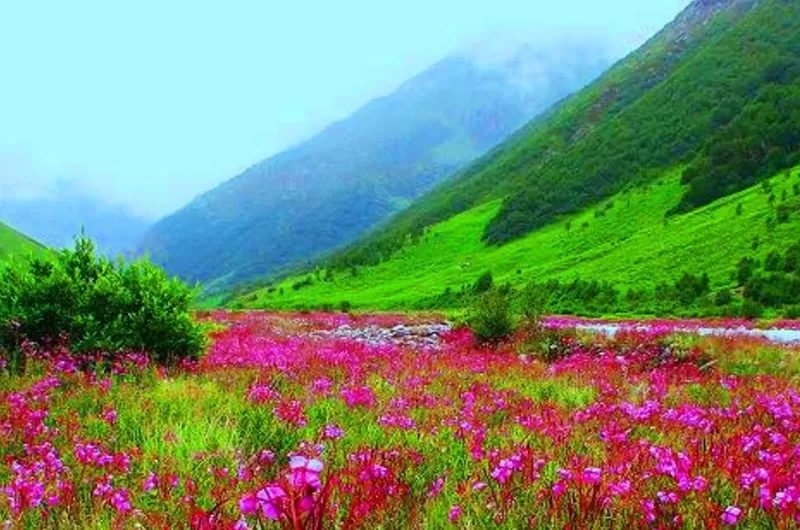 Fairy Lands are not for real. Is this what you think?
Then revamp your memories because you might be wrong. You probably have not visited "Leepa Valley" then. This cascade terraced valley of rice fields is the most amazing and beautiful point of Azaad Kashmir. It has many spots loved by tourists from all over the world.
The mountains of this valley are covered with long pine trees. During autumns there is witnessed a miraculously wonderful scene by red, yellow and green trees of walnuts, herbs, shrubs, and conifer trees. Winters make these trees and plantations cover with snow giving them more beauty.
Location:
Leepa Valley is 1921 meters above sea level. A metalled road goes to Leepa from Nailey located at a distance of 45 KM from Muzaffarabad. Leepa is a small village 60 Kilometers from Nailey. This whole area together with Kashmiri houses presents a very fascinating aura. Its honey, walnuts, Cheery, and apple are very famous.
The Climate:
Imagine crunchy yellow leaves spread all over the land and you are walking on them in the midst of cool breeze with fascinating scenes of cottages. No, it is not a movie scene. It is for real. Such a scene can be witnessed in Leepa valley during autumn.
In the start of autumn, Leepa can be seen in very unique red, yellow and green color. It the most beautiful time for sightseeing.
In winters, there is extremely heavy snowfall which makes Leepa valley fully coveted and cut off from remaining Azad Kashmir.
About Leepa Valley:
Leepa Valley is the loveliest to make anyone spellbound. The water in its lakes is crystal clear. Nullah Qazi is the most famous water resource here. There lies a mini Kashmir in Leepa Valley. The yellow Chinnar trees appear as someone has set the valley on fire.
The tapestry:
The unique chirping birds, orchards filled with fruits, alpine meadows and grazing herds presents an unforgettable tapestry.
The high walnut trees add a cherry on the top of the cake.
The walkways are filled with crumbling leaves presenting a momentous magnitude of autumn. The whole skyline is wide russet, yellow, green and red showing a very mesmerizing scene.
Walk on the yellow leaves and revive old memories from life!
Kashmiri Architecture:
Leepa is different from other places due to its cottages built in Kashmiri architecture. The cottages found in leepa are a three-storeyed wooden building which is rarely found anywhere else.
Famous Villages:
Leepa valley has many famous spots among which some of its villages are very famous including:
Leepa
Chananian.
Dao Khan.
Bungas Valley..
1.Leepa:
Leepa is a small village located 60 KM from Nailey at an altitude of 1921 meters. Its lush green rice fields are very famous and are in great demand.
2.Chananian:
Chananian is 62 KM away from Naily, opposite to Leepa. It is situated at an altitude of 2226 meters. Chananian is a beautiful place with thick pine trees and Qazi Naag. You have to book a jeep to go to Chananian.
3.Dao Khan:
Dao Khan is best known for its scenic beauty and exotic atmosphere. It is 75 KM away from Muzaffarabad. The roads to Dao khan are unpaved and well known for its high altitude.
4.Bungus Valley:
Bungus Valley is the hidden beauty of Kashmir lying at an altitude of 10,000 ft above the sea level. This is very near to the LOC of India-Pakistan. Only locals are allowed to explore their marvelous beauty.
Other Attractions:
There are some other worth seeing places in leepa Valley like:
Karnah valley.
Shams Bari range Hills.
Sad Pura.
Nokot.
Words cannot do justice to this beautiful place. Visit yourself to believe that paradise does exist.