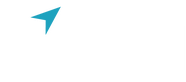 Hunza Tours
Hunza valley is known as a heaven on the earth. Its natural beauty and attractiveness will hypnotize you in such a way that you won't ever desire to leave this place. Assuming you are coming to Pakistan to spend your holidays with friends or family members. Without visiting Hunza valley, your tour remains incomplete. It is possibly one the prettiest place on earth. A tour to Hunza Valley makes your trip to Pakistan a memorable one for the rest of your life.
It has a lot to present to its visitors. Different thrilling and exciting activities are on the table to offer to the travelers. For instance, you can go camping on the mountain tops, hiking with your friends, and do numerous other daring things to make your days here unforgettable ones.
Professional guides and drivers are available for your help here. They guarantee that you will not miss a single spot of attraction in Hunza valley during your trip and spend quality time here. This will force you to come back here in the future as well.
Hiking on beautiful mountains and walking through the little tracks give you an outrageous experience of your life. Mesmerizing views of the green forest of Hunza valley will hypnotize you with their beauty and prettiness. You will feel like strolling through the paths of heaven.
The local community of Hunza valley is very cordial and inviting towards the tourists. They give full regard to the individuals visiting their area and treat them as their guests. Hunza Tour will bring you close to the cultural values of Pakistan. You will get a chance to spend some quality time of your life here with your friends and family members.
Must-Visit Attractions during Hunza Tour: -
Hunza valley is full of miracles and wonders. On every step, tourists will find new pleasure and joy that makes their Hunza Valley Tour a dream one. It is well-known for its beautiful lakes and miraculous mountains. Especially, Attabad Lake is the wonder of nature with extreme beauty and attractiveness. With that, Borith Lake and Satrangi Lake are also wonderful sightings to watch while Hunza Tours.
Some huge glaciers such as the Batura Glacier and Sacred Rocks of Hunza valley are the amazing part of its most entrancing attractions. Hunza valley is located along the Hunza River. The outskirts of the valley give amazing views of the river. A spectacular view along the river is waiting for the tourists to mesmerize them with its natural beauty. Hussaini Bridge is one of the most interesting and exciting things to watch in Hunza valley. It is created with such craftsmanship that it gives a hypnotizing look to the onlookers.
It is an astonishing place to visit for the individuals belong to the young age group. Particularly because of its cold weather and hilly location. You need to travel a ton while going to Hunza valley that is the most tiring part of the Hunza Valley Tour. It is a mountainous region from Islamabad to Hunza valley, this is why it isn't a prescribed spot for old age group people.
Best Hunza Valley Tour Packages: -
Hunza valley is been proposed as presumably the best spot go during summer holidays with friends and family members. People who are planning their holiday tour to Hunza valley should look for different bundle offers provided by different tour management companies. These Hunza Valley Tour Packages will allow the tourists to manage things more appropriately.
These Tour Packages are loaded with all those facilities that are required during the trip. From Hotel Bookings in Hunza Valley to arrangement of comfortable conveyance for traveling. All these facilities come in low-budget in these packages. This makes the trips affordable and economical for the individuals.
Blizin.com offers you probably the Best Tour Packages to Hunza Valley. This makes your outing delightful as you get all the facilities within your spending limits. You can contrast our rates with our rivals and you will find a major difference between them. Our rates are much cheaper than the others. This makes us the first choice of most tourists to arrange their tours.
You will find all sorts of hotels in Hunza valley from top-quality to low-quality. We want to deliver our best to our customers. This is why we work only with top-class hotels. We have some of the Best Hotels of Hunza Valley on our panelist. This allows us to get the Hotel Bookings done very quickly and at very cheap rates.
We will give you the cheap and best living place in Hunza valley during your trip. This makes your visit more affordable and pleasurable. Our professional team members will guide you through all the procedures of availing these packages with the best benefits. You can select the Best Tour Package from them that fulfills your needs and requirements in the best way.
We design these Hunza Tour Packages by keeping in mind the needs and requirements of our customers. They can even modify them according to their desires. We are offering from 3 days tour package to 15 days our packages. It depends on the tourists which package suits them best.
Group packages are separately designed to accommodate the needs of all the individuals traveling in them. The group of people can be comprised of 5 persons up to as many as they like to travel with us. We accommodate them with the best facilities and services to make their tours a memorable one for them.
Rent A Car in Hunza Valley: -
Individuals who are planning their holiday tour to Hunza valley require a comfortable and relaxing conveyance as well. It applies to both the tourists coming from within the country and the ones who are coming from outside Pakistan.
We are providing top-quality rent a Car Services to all our customers. We work with the best car providers throughout the country. Our luxurious and comfortable cars fulfill the needs and requirements of tourists in the best possible way.
The tourists can book the cars according to their needs and requirements. We provide all sorts of cars for this purpose. From small luxurious cars to big buses and vans. This makes traveling easy for the tourists during their Hunza Valley Tour.
Our cars come with professional and experienced drivers. These drivers work as a free guides for the tourists as well. Normally, we hire local drivers for the tours who know the area very well. They know about all the attractions in the area and make sure tourists will not miss a single one out of them. This free-of-cost service makes your trips trouble-free. You can enjoy every single second of the tour with free and a relaxed mind.
You do not need to worry about finding ways to reach the destinations. Our professional drivers will take you to the desired places safe and sound. Their priority is always been the safety of their passengers. This keeps the travelers tension-free and trouble-free throughout the tour.
Select Blizin.com on Priority Basis: -
Blizin.com is the name of trust and values. We work hard to deliver our best to our customers. Our low rates come with high-quality services. This is the main difference between us and our competitors. We do not compromise quality on money in any case.
We believe in making long-term relations with our customers rather than preferring on doing one-time business. Our top-quality services force the customers to come to us in future as well. When a customer returns to us due to our best services, we believe that this is our big achievement.
We plan tours to all places in Pakistan and ensures a high-quality services level. Our team of professional and experienced people works day and night to guide our customers in the best possible way. We are available for your guidance and support 24/7 a week.
We build our trust and belief in customer's eyes through our professional behavior and attitude towards our work. We are renowned as a trustworthy tour management company in the market because of our services and their deliveries to our customers.
With help of Blizin.com you will be able to find best Tour packages to Hunza, Honymoon tours to Hunza, Group tours to Hunza
There are so many glaciers to visit in Hunza but few famous glaciers are:
Batura Glacier
Passu Glacier
Biafo glacier
Hisper glacier
Hunza valley attracts hundreds of thousands of tourist every year from Pakistan and around the globe. In last couple of year number visiting tourists has doubled and tripled and govt, of Pakistan expecting boom in near future as well. During your visit to Hunza valley following places you must visit in Hunza valley.
Places to visit in Hunza valley.
Rakaposhi View Point
Karimabad
Attabad Lake
Gojal Village
Rush Lake
Gulmit
Eagle Nest Duiker
Sost Border
Borith Lake
Lady Finger Peak
Passu
Altit Fort
Baltit Fort
During your tour to Hunza you can visit the following beautiful lakes in Hunza valley.
Attabad Lake
Rush Lake
Borith Lake
Naltar Lake(Naltar)
Phander Lake(ghizer)
Hunza is land of mountains. Whole valley is covered by mountain peaks and lush green trees. During your tour to Hunza valley you can visit the following mountain peaks.
Hunza Peak
Lady Finger Peak
Shispare
Ultar Sar
Bojohagur Duanasir
Passu Cones
Hunza valley is mountainous region in upper north of Pakistan, in different months of the year it has different weather, so before planning tour to Hunza valley you should be well aware about the different seasons in Hunza valley.
Blossom season(April)
Summer Season (May-Aug)
Season of Colors (Autumn Sept-Oct)
Hunza valleys history is spread over 1000 year. During these 1000 year different rulers have ruled the valley. During their rule they have made different fort to protect their lands and population. Now these forts are major tourist attraction. The major forts in Hunza valley are:
Altit Fort
Baltit Fort
Shigar Fort(Shigar)
Khaplu Fort(Khaplu)
Due to high snow fall you can find many glaciers around the valley. Most famous glaciers in Hunza valley are:
Batura Glacier
Passu Glacier
Biafo glacier
Hisper glacier
FAQs About Tours to Hunza
The names of lakes in Hunza are:
Attabad Lake
Rush Lake
Borith Lake
Naltar Lake(Naltar)
Phander Lake(ghizer)
The mountains peaks in Hunza are:
Hunza Peak
Lady Finger Peak
Shispare
Ultar Sar
Bojohagur Duanasir
Passu Cones
The names of places to visit in Hunza are:
Rakaposhi View Point
Karimabad
Attabad Lake
Gojal Village
Rush Lake
Gulmit
Eagle Nest Duiker
Sost Border
Borith Lake
Lady Finger Peak
Passu
Altit Fort
Baltit Fort
The seasons to visit Hunza are:
Blossom season(April)
Summer Season (May-Aug)
Season of Colors (Autumn Sept-Oct)
The historical places to visit in Hunza are:
Altit Fort
Baltit Fort
Shigar Fort(Shigar)
Khaplu Fort(Khaplu)