Murree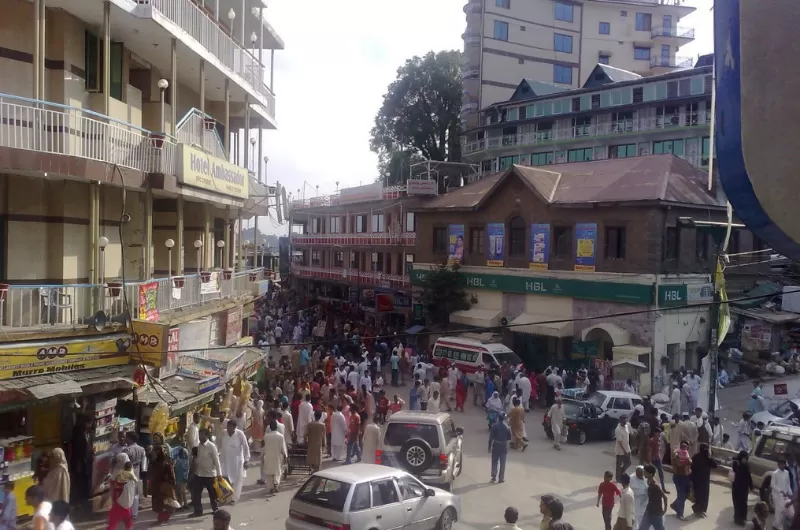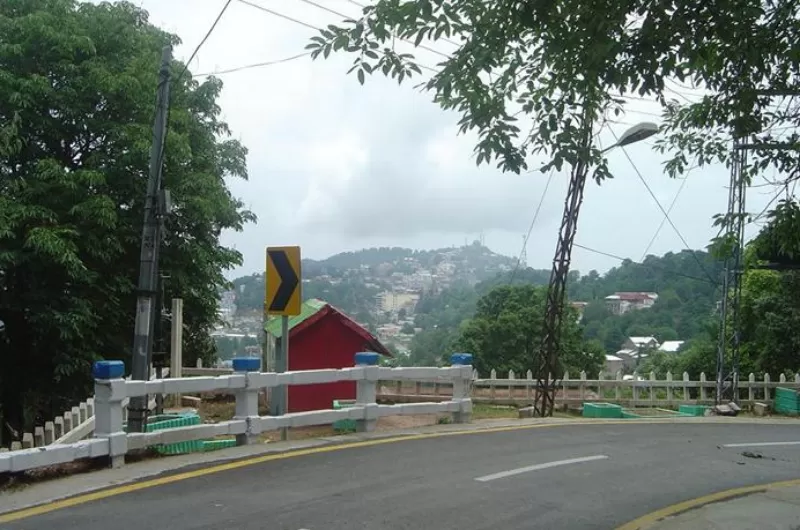 Murree is the most beautiful hill station you all must know. I know it sounds cliché but it is the first priority of every honeymoon couple or family tour. Whenever we make plans about spending vacations in northern areas then the first place which hits our mind is definitely Murree.
Its scenic views, giant mountains, lush greenery, and amusing places make it the best and most desired holiday place.
Do you know about what are the actual places which have earned such a high place for Murree in tourism? Well, if not then this post is especially for you. Read and enjoy!
Patriata:
Who loves getting a ride in chairlifts passing over high mountains and dense forests? Me, me it's me! And we all do.
Patriata is a place famous for its chairlifts. Patriata is also known as new Murree which is at 15 KM from old Murree. This is a beautiful mountainous resort with amazing views. Chairlifts are designed especially to cherish these views.
Mall Road:
Love shopping? Fascinated by traditional wear? Well, unlike other conservative resorts, Murree has a beautiful shopping market known as Mall road. There is a market called ring market which is most famous in the mall. People can hover around and enjoy the summers and winters.
You can enjoy the scenic views with shopping and great food. Now, this is what we call amazing!
Nathia Gali:
Nathia Gali is a beautiful town near Kala Bagh. It is in Abbottabad district. Pine, apple, walnut and oak trees increase the beauty of this place.
It is a very popular place to visit in winters due to heavy snowfall and snow-capped mountains.
Ayubia:
Ayubia is a beautiful hill station which is actually a combination of four hill stations called Ghor Dhaka, Khanspur, Gali Changla, and Khairagali. It is spread over 16 miles and the place is upgraded to resorts, restaurants, and recreational places.
Kashmir Point:
The next beautiful place to visit is the Kashmir point. It is visited by a number of tourists due to its beautiful wood buildings and lush green plantation.
Visit this area with your family and admire its ancient beauty.
Pindi Point:
After the walk of 10 minutes from the mall road, there is another exotic point called Pindi point. It is a very hilly area with some really beautiful scenic view.
You can enjoy a lot of activities here like horse riding and chairlifts. This area is known as Pindi point because you can have a view of the whole Pindi from its highest top. Isn't it amazing!
Sozo Adventure Park:
Do you think that Murree has only hills and mountains? Then you are wrong. Muree is a complete package. It has everything you desire. There is a special place for kids which has many amusing activities like rides and water sports.
Sozo Adventure park is really loved by kids.
Chattar Park:
When you move from Murree to Rawalpindi, there is another amusing park named as Chatta Park. The park has a stream inside where tourists can enjoy boating.
Presentation Convent School
Murree is a place famous for some well-renowned institutes. Presentation Convent School is one of those where kids of famous leaders and army officers take education.
It is a unique kind of ancient school near pindi point which is a vision for many people.
Shifang Chinese Restaurant:
Let's add some taste to your trip. You have seen many places of Pathans serving famous lachha paratha all over Murree. But Murree has a unique Chinese restaurant too which is loved by people from all over Pakistan.
These were some of the places that you must visit whenever you plan to go to Murree.
I highly suggest you that plan it in the coming vacations because such place are hard to miss.