Chitral Valley-The Heavenly Kingdom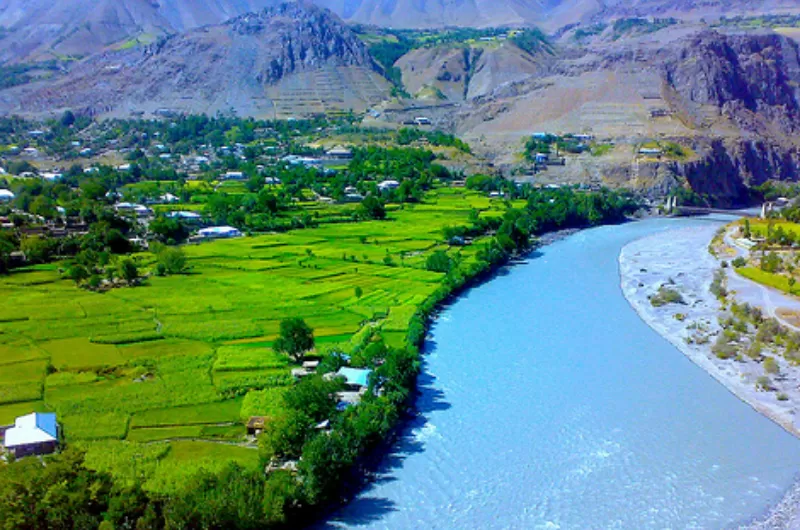 You must have seen heavenly, fictional kingdoms in Hollywood movies. Thinking that they do not exist in the real world? Oh, you poor souls! Fortunately, it is not the case. There exist some real heavenly kingdoms in Pakistan and Chitral is its living example.
Description
Chitral is a high valley of 1128 meters. Wakhan, Badkshan, Asmar, and Nooristan surrounds this beautiful valley. It is the center state of many beautiful places. Tirchmir is its highest peak dominating this valley. It is further divided into smaller valleys. Chitral is the most beautiful, mesmerizing and exotic place to visit for tourists from all over the world.
Its beauty is enhanced by high mountains, lush plantations, greenery, giant meadows, and glaciers. The weather conditions are extremely harsh in winters and mildly pleasant in summers
History
Chitral was a princely state later attached to Malakand. The main highlighting factor which makes Chitral the best spot among all is its Kalash Valley people or Pagan tribe. Historians suggest that these people are the descendants of Alexander the great.
The history of Chitral goes back to the 8th century of Tibetans invading the Yasin valley. Chitral became an independent locality in the 14th century. It then joined with Pakistan in 1969.
Culture of Chitral
The culture of Chitral is very unique and interesting having traces of Greek, Iran, Tatar, and Turkey along with a tint of Asia and Europe. In the local language, the land of Chitral is known as "Kho" and its language is Khowar. The other languages common here are:
Persian
Pashto
Kalash
Gujari
Nuristani
Dameli
Wakhi
Yidgha
Gawar-Bati
Phalura
Urdu.
The people of Chitral are very friendly and courteous. Their string instruments are seen playing everywhere which is a Sitaar. The polo is their national sport. A polo event is arranged every year from 7th to 9th July near Laspur valley.
Famous Places
It has a number of places that are worth seeing and makes Chitral Valley the most lovable tourism spot. These places are to die for.
Just visit them once on my sincere recommendation and I bet it you will crave for visiting it again and again. Challenge accepted?
Tirich Mir
The highest peak of the Hindukush range is Tirch Mir. It is so high that it can be seen even from your hotel window in Chitral, wherever you are staying. It is the tallest mountain of its range with an elevation of 7708 meters. Tirch Mir represents the most fascinating view to capture.
Chitral Museum
There is no place in the world that has no unique traits. These traits have to be preserved. Chitral Museum is the preserver of these unique traits. These preservations make the basis of the future demand.
The museum has two different compartments Ethnological Gallery and Archaeological & Kalaash Gallery. The ethnological portion has 12th-century ornaments like jewelry, instruments, and furniture. The other portion has traces of Greek culture from Kalaash and their gods and goddesses.
Shahi Masjid
The next mesmerizing and magnifying architecture of Chitral Valley is its famous mosque "Shahi Masjid". It was built in 1924 A.D. by Shujaul Mulk who was the Mehtar or King of Chitral from 1895 to 1936.
It is a white marble building with unique architecture. The tradition of Chitral aristocrats is evident from its architecture.
Shahi Qila
As you move forward from Shahi Masjid you will see another great place that is Shahi Qila or Chitral Fort. It was the residence of Nadir Shah in the 14th century.
Nowadays, this building is used by Faeh Ul Mulk.
Gram Chashma
Any guesses about this mysterious place "Gram Chashma"? Urdu speakers have guessed it right. As the name suggests, it is the spring of hot water. This chashma is the example of God's blessings as it contains hot water, unlike other springs.
This water has special healing properties admired by all.
Ain't you impressed by the ravishing beauty of these mysterious places? If so, then don't wait and let's plan a journey towards Chitral.