Top Worth Seeing Places In Skardu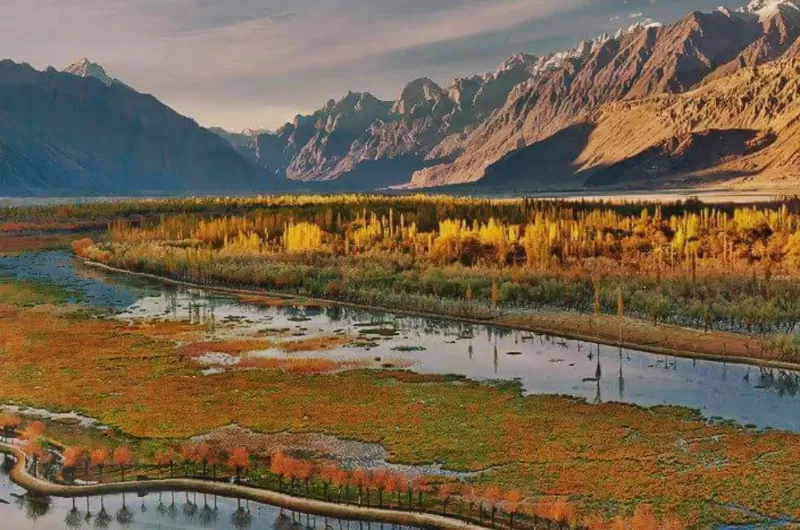 Pakistan is the major hub of beautiful destinations and wonderlands like paradise. Its beauty is unmatched to any other place in the world. Ones who wish to arrange trips to Europe and Africa, let me ask you a question: Have you ever visited Skardu? Do you have any idea about how much beautiful this place is? If not, then before planning Europe trip read my post to get an idea of the beauty of Skardu. Then decide either Europe trip or Skardu trip?
List of Top Places To Visit
Skardu is the most desired and loved destination by tourists from all over the world. It is nirvana for trekkers. Indus and Braldu river surrounding Skardu increases the beauty of this place. It is a high altitude place with unexpected weather and snowfall in July.
Here is the list of some places to visit:
Skardu Fort
Khaplu Valley
Kachura Lake
Shangri-La Lake
Satpara Lake
Shigar Fort
Deosai
Sheosar Lake
Katpana Lake
Basho Valley
Now, look at the details of some of these places that force us to visit Skardu.
Skardu Fort
Exploring mysterious and ancient places have always been fascinating. Skardu Fort is a very ancient Fort and its history goes back to 8th century. It's Tibetan architecture shows a magnificent piece of art.
The fort also has an old mosque of Islamic history from the 16th century. This is a giant building of seven stories and is a famous attraction for tourists.
Khaplu Valley
Khaplu Valley is known for its scenic beauty and natural views. Its curvy roads along with trees on the banks show next level beauty.
The words are not enough to describe this beauty. To do justice to its beauty you have to visit this place with your loved ones!
Jeeps add more thrill to this journey. It is an ancient valley lying at the base of the Karakorum mountain range. It is a great spot for tourism.
Kachura Lake
Skardu is a place that is blessed with spellcasting beauty. Its lakes are one of those stupefying things which derive tourists' attraction.
Kachura Lake is one of those mesmerizing lakes that makes Skardu worth visiting. The view of the lake is different with dense forests on the sides and giant Himalayan mountains on the back.
Just imagine the scene of a lake with forests and tall mountains and it will be hard for you to leave such a place. You can spend hours at this serene and polite place. I bet!
Shangri-la Lake
Shangri-la Lake is a very scenic and beautiful place with red cottages surrounding. It lies at an elevation 0f 2499 meters.
The red cottages with snow-covered giant mountains is an amazing view for the eyes. It is rich in biodiversity.
Shigar Fort
The next place in our list is the architectural fort between Shigar Plains and that is Shigar Fort. It is the most viewed and loved place of Skardu. This is a 400 years old building with an architecture built from stones and rocks.
Previously, it was called as "Palace of Rocks". Now it is used as a rest house with 20 rooms built on Baltic Culture.
Bashu valley
At 2 hours' drive from the main city of Skardu lies Bashu Valley where you can reach easily on the jeep. Its atmosphere is very pleasant and mild.
Its lush green plantation and dense forests make it the best place to visit in summers. It is a perfect place for camping and hiking.
Katpna lake
The other ravishing and unexplored beauty in Skardu is Katpna Lake. Its beauty has made it on the top desired spot of tourists. It lies in katpna village and has dense forests and mountains along its side.
If you want to visit some worth seeing place then mark katpna lake at your priority list.
What are you waiting for? Don't waste your time anymore and pack your bags for moving towards Skardu.
I hope your decision is now clear about visiting Skardu rather than Europe.
Happy Journey!