Siri Paye- An Adventurous Wonderland in Pakistan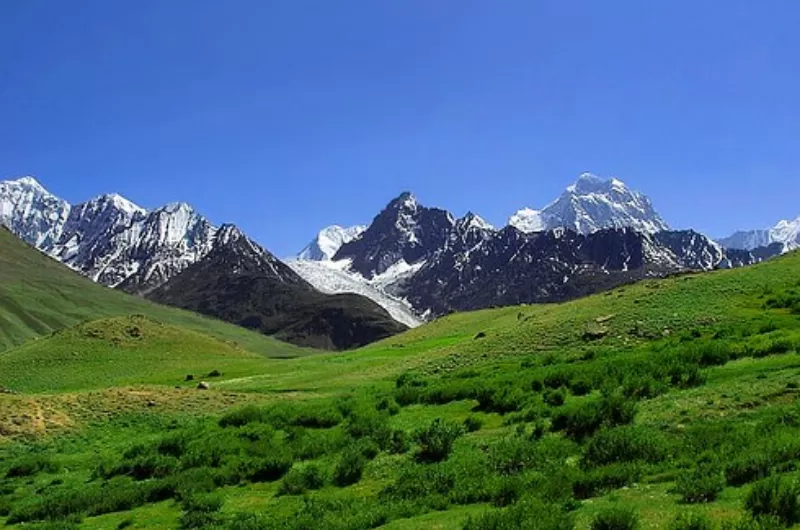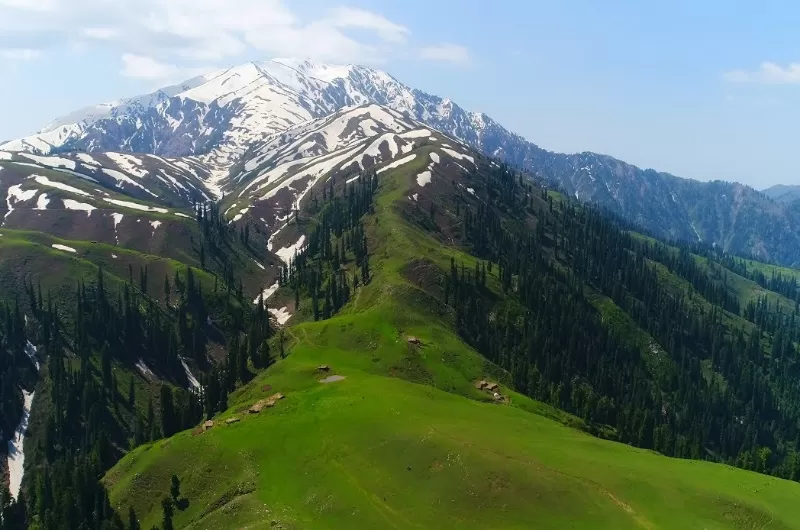 Love Siri Paye? Yeah, Lahoris die for it. It is so much yummy to eat at breakfast. But, unfortunately, I'm not going to discuss this delicious meal. Sorry peeps :p
In fact, I am going to talk about something even wonderful than this. One question is definitely arising in your mind here that if I am not talking about that dish then what is this topic about? Actually, it is about Siri Paye, an adventurous place revealing Kaghan's beauty. It is a therapy to get rid of stressful life and also a joint of a thrill for adventure lovers. It is heaven for the depressed.
So much goodness at one place? This definitely has to get explored. So let's start.
Get rid of summers:
The summers are approaching really fast. It is already raining in a lot of places. The rain, clouds, rivers, ponds, hollow spaces in soil and air create a romantic yet sweaty environment. So better is to search for some place that is clean, airy, sweat-free, and which is refreshing to the inner soul. So, the worthy readers join this journey to Kaghan where the lakes are serene, mountains are lofty and fields are lush green.
About Siri Paye:
Siri Paye is 6 KM away from Shogran, in Kaghan. It is a beautiful adventurous place where people die to go. This small hamlet can really get into your nerves with its beauty. Visiting Siri Paye in Summers is like taking a deep breath in heavy stress. This enchanting, vibrant and fantastic place is such a thrill to visit. The beauty of Siri Paye is matchless and it is an amazing place for trekking. Getting there is very much risky but people still go there to satiate the beauty thirst of their eyes.
The beauty of Siri paye is simply hypnotizing with amazing landscapes. It is a great combination of green lush and snow-capped mountains both.
Location:
Siri paye is not so easy to reach due to its unpaved roads. It is a high mountainous valley with an elevation level of 3.058 meters above sea level. It lies in Kaghan, Khyber Pakhtunkhwa near Shogran. Its angels are up to 15%.
Jeeps can take you from Shogran to exotic lake-settled Siri Paye. The ride is very dangerous to have.
How to Reach Siri paye?
There is no proper way to reach the thrilling Siri Paye other than jeep ride or adventure trek. The road is full of threats. It is so much tiring to trek and go there but once you reach your destination you will know that all the efforts were worth it and you will happen to see domed hillocks after spine tangling travel.
Son of mountains:
On your way to Siri Paye, you will encounter the 'sons of mountains'. Feeling confused? I tell you. There are many innocent kids seen during your journey selling wild berries or Aloochas at very cheap costs. These innocent angels are the sons of mountains who work hard there.
Strange Stories:
There are many strange stories famous with the strange naming of Siri paye (Heads and feet). Locals believe that Siri was a Hindu lady who loved the boy name paye from Kaghan. And this place is named after their divine love.
Another myth is that a strange lion ate the goat of villagers and left its head and feet mounted.
None knows the truth but these myths are very interesting to know.
Makra Peak:
Makra Peak on a height of 11,200 ft. enhances the beauty of Siri with lake and vivid blue sky.
The beautiful scenery:
The scenery of Siri Paye is very elegantly beautiful. The atmosphere is very pleasant with wildflower beds and pure nature. The lakes at Siri paye are worth seeing and perfect to capture.
It is mostly clouded with different shades of dark. It is so much pleasure to play cricket on its slopes.
All I can say is that Siri Paye is an amazing and sensational holiday place to treat yourself.