Shalimar Garden Lahore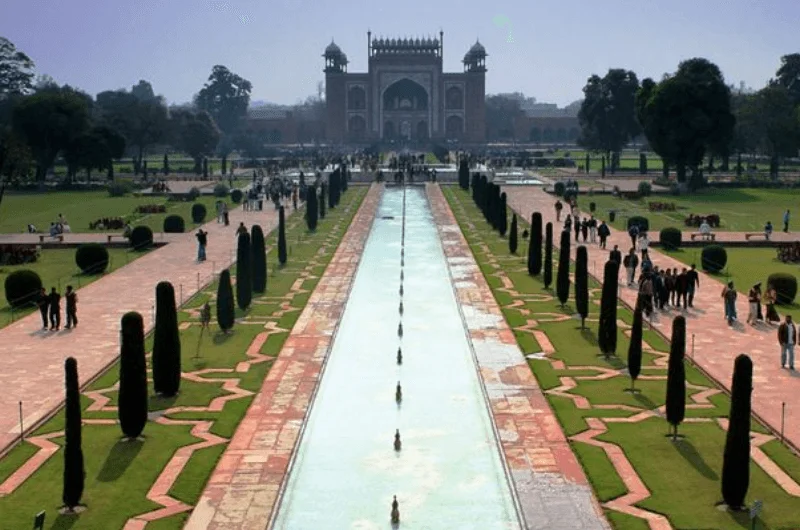 Lahore has a number of attraction factors and jots which have to be mentioned while explaining its beauty. Shalimar Garden is one of those masterpieces built by Mughals. It has to be visited once in life.
Shalimar garden was built in 1641 A.D. by Emperor Shah Jahan. It depicts the grandeur of Mughal Architecture. The garden took 1 year to complete and was considered as "Royal Garden" till the 19th century.
Location:
The beautiful garden "Shalimar Garden" is located on Grand Trunk Road. The site is actually a belonging of "Mian" family. Mian Mohammad Yousaf gifted this place to Emperor Shah Jahan. Then, Shah Jahan appointed the governance of this site to Mian Family.
The Great History of Garden:
The location of the garden was owned by a family of Baghbanpura. Shah Jahan crowned them with the title of "Mian" due to their tremendous services for empire.
Mian Yousaf left this property to Royal Engineers. They took interest in the location due to its perfect location. But Shah Jahan for the sake of justice granted them the governance of garden. They ruled it for almost 350 years.
At that times the garden was kept in high walls for the privacy of emperors.
The Architecture:
The Architecture of garden is very unique, unlike other ordinary gardens. It is all covered with thick walls around.
The architecture of walls is a sight to see due to the intricate work done on them. Tourists from far off places come to visit the walls boundary. It is conceptualized as "Chaar Baagh". The garden covers approx. 80 acres with 658 meters north to south and 258 meters east to west.
Terraces:
The garden has three beautiful terraces. But now, only three are left intact and they are named as:
Farah Baksh meaning Bestower of Pleasure (which is an Upper Terrace)
Faiz Baksh meaning Bestower of Goodness (that is a Middle Terrace)
Hayat Baksh meaning Bestower of life (which is the Lower Terrace)
The Plantation Plan:
The plants and trees seen at the Royal Garden are to die for. There exists no plan which describes how it all started but many historians say that they were done on 31,1641.
The plantation includes:
Cypresses.
Chenaar.
Flowers.
Bushes.
Herbs.
Fruit trees.
All of these plants were symbolic. Mughals considered cypress trees for eternity. Fruit trees like lemons and plums represent life and youth. This means they portray the complete cycle of life.
Fountains:
Fountains are the specialty of Mughal Architecture. There is hardly any place found, in the Mughal era, where they did not build beautiful grand fountains.
The garden has almost hundreds of fountains, which give a tremendous view to visitors. The view is very much soothing when the fresh water discharges on white shiny marbles of pools. It is a great example of perfect engineering.
They are arranged in following, organized distribution:
The Bestower of Pleasure terrace has 105 fountains.
The Bestower of Goodness terrace has 152 fountains.
The Bestower of life terrace has the maximum and most beautiful fountains of 153 in number.
"Just close your eyes and try to imagine such a large number of fountains at one place. Isn't it just amazing? Go visit yourself"
Buildings of the garden:
Mughal monuments have always been different and extraordinary. The Shalimar Garden is also not an ordinary park with trees and plantations. It has quite a good deal of beautiful buildings too. These buildings were built for royal family usage.
The list of those buildings are:
Sawan Bhadun Pavilion
Aiwan (The Grand Hall)
Hammam (The Royal Bath)
Naqar Khana
Aramgah (The Resting Place)
Begum Sahib Khawabgah (Bedroom of the Emperor's wife)
Diwan-e-Khas-o-Aam (Hall for the ordinary and special visitors to the Emperor)
Baradaries (The summer pavilions for enjoying nearby fountain coolness)
2 Gateways
Minarets.
Conclusion:
If you really want to visit something beautiful and extraordinary then do visit the Shalimar Garden whenever you visit Lahore. Its beauty will make you breathless and spellbound, for sure.