Lakes in Azaad Kashmir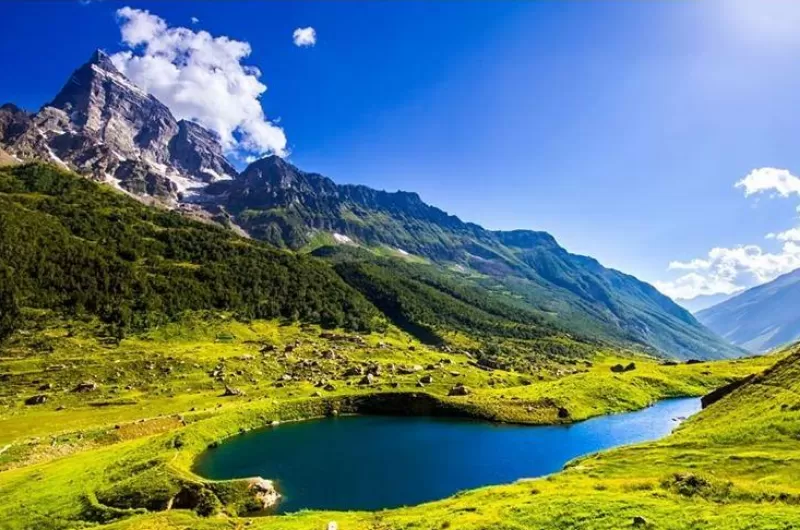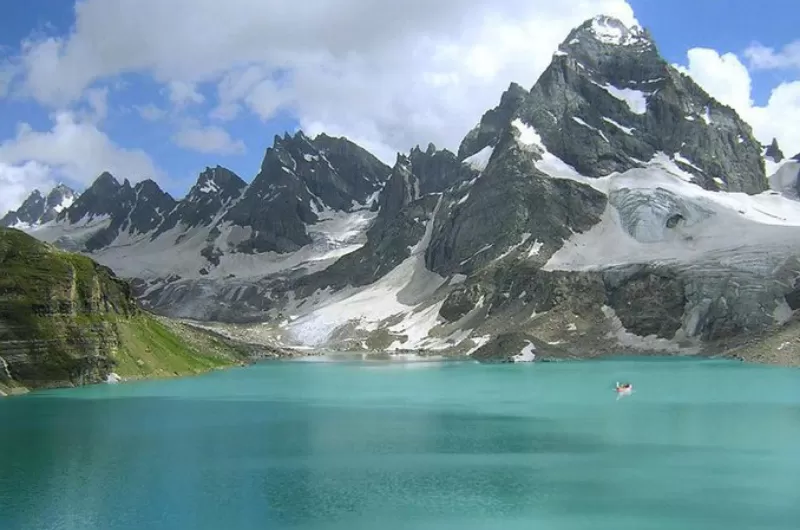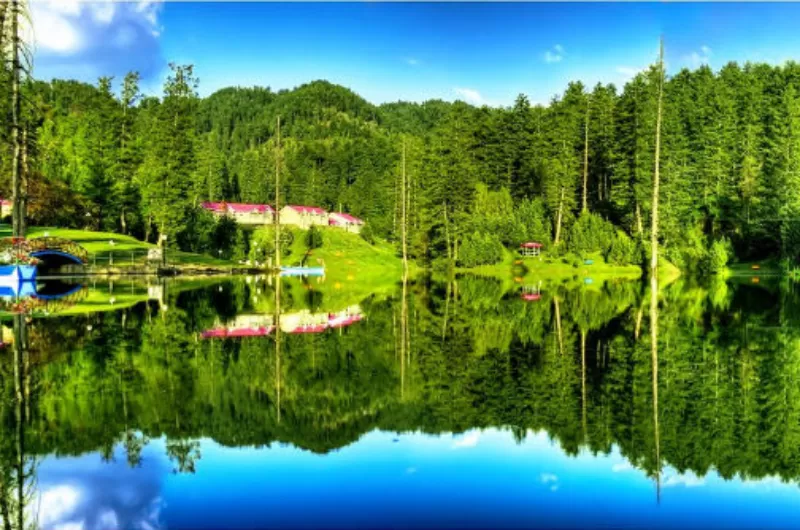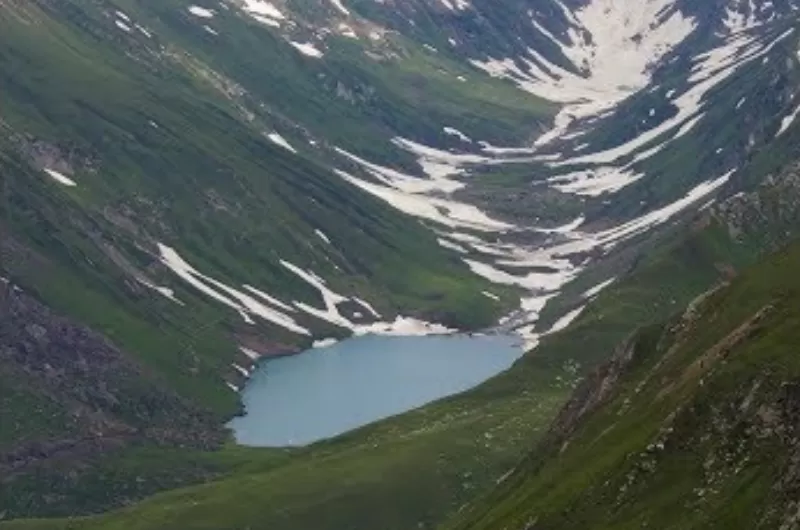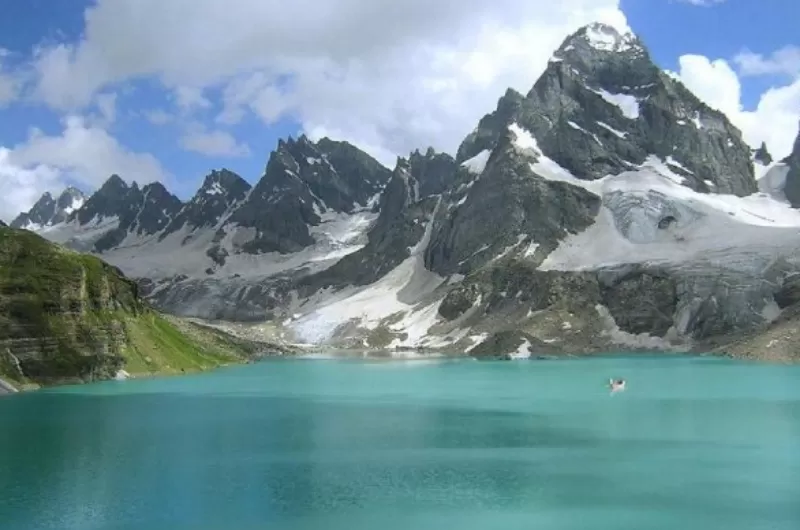 According to a mythology God created two paradises, one on the sky and one on the Earth in the form of Kashmir. It is not false saying and you will be convinced once you visit Kashmir yourself. Its flowy streams, long bulky pine trees, twisting lakes, dense waterfalls and cool breeze convince mankind that paradise must be like that.
Kashmir is a beautiful region present in North of Punjab. God has blessed it with four seasons and a perfect climate. A number of attributes gathered at the same place show the magnificence of one creator.
The high mountains, wide plains, lush meadows, dense forests, entwining rivers and musical waterfalls just shows a heavenly scene. Let us discuss one of those attributes "Lakes of Azaad Kashmir".
Baghsar Lake is a beautiful lake 975 meters above sea level. It is located in Samhain valley of Azaad Kashmir. It is a very lovable tourists' resort that is spread over Bandala valley.
The lake is an immense habitat for different kinds of birds like ducks and geese. The lake is centered in beautiful trees and hills. Baghsar lake provides a way to Baghsar Fort- a remain of Mughal architecture in northern areas.
Banjosa Lake lies in Banjosa, Poonch a district of Azad Kashmir. It is a beautiful example of an artificial lake and a well-known tourists' resort. The lake is just 12 miles away from Rawalkot. It is 1981 meters above sea level. The thick forests and mountains around this man-made lake enhances beauty.
Its weather is very pleasant with mild cold in summers and extreme cold in winter with snowfall and temperature up to -5 degrees Celsius.
Many facilities are present around this lake to make it a suitable place for living.
Who is not aware of the Neelum Valley? Everyone adores this valley due to its beauty and unmatched characteristics. Neelum valley or "valley of lakes" has one fascinating lake known as Saral lake. The lake is situated at an altitude of 13,600 ft. above sea level.
If you travel from Sharda it takes two days to reach the lake from the jeep. If you love trekking then take Jabba Gali road which is a comparatively easier road.
Planning a visit to Azaad Kashmir? Make a visit to this lake as your priority!
Subri Lake also known as Langerpura is in the South East of Muzaffarabad. This lake was formed by Jhelum River at a place called Subri. It is right to say that Jhelum feeds this lake. If you are traveling from Muzaffarabad, it takes only 10 minutes to reach the lake.
Want to escape from scorching sun?
Shounter Lake is the solution to your escape. Shounter Lake is a very fascinating lake in Neelum Valley. This lake is shaped like a spoon located at an altitude of 10,200 ft. The glaciers surrounding this lake melt and provide water to it. There are lush green patches of land around this lake.
This place gets covered in snow most of the time. There are many facilities provided to reach this lake. It is the best camping place by visitors due to its breathtaking beauty. Although the lake is not so big but worth seeing.
Conclusion:
Name any beautiful creation and I bet it would be present in Azaad Kashmir. The beauty of this patch of paradise is unmatchable. The lakes mentioned above are more than worthy to see.
Visit Azaad Kashmir and plan a picnic to the resorts or gardens surrounding the lake. You will forget Europe and wish to come here again and again. Don't trust it? Try yourself.