Kartarpur Corridor: A Gateway to promote peace in India-Pakistan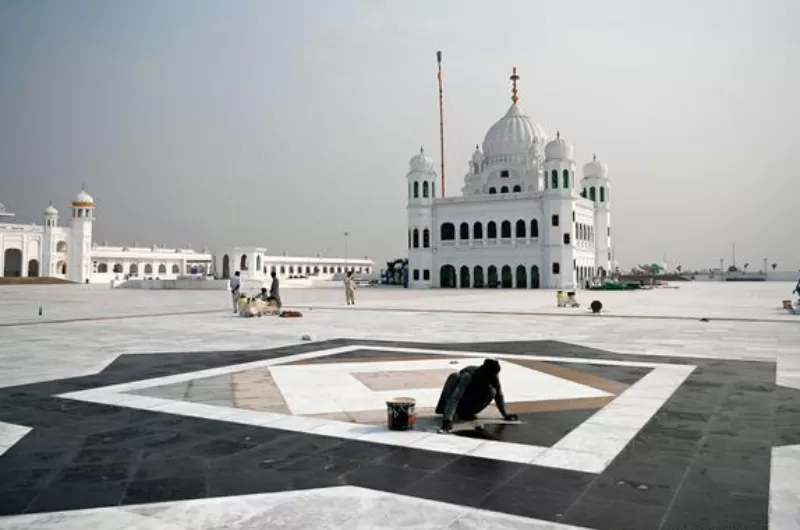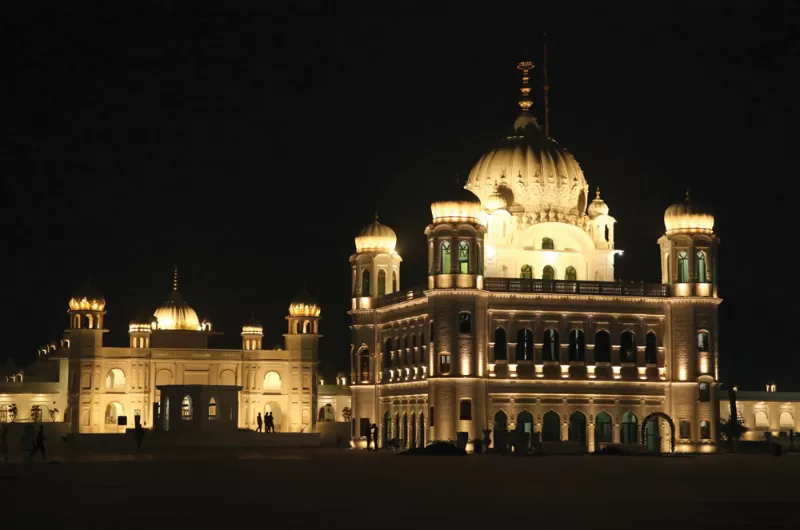 Are you people of the belief that Indians are Pakistanis are enemies? Then what about their holy places? Can't a Pakistani visit its holy place in India and an Indian in Pakistan? I know your answer but the sentiments should be respect, right?
Such a holy place exists for Sikhs but in Pakistan. Every person around the world knows that Pakistanis and Indians cannot cross their borders. Then, what about the Sikhs whose first main Guru's shrine is in Pakistan? Yes, you guessed it right. I am talking about Kartarpur Gurdwara. Then what is the solution? No solution?? Actually, there is a solution which I am going to tell you, that is Kartarpur Corridor.
What is the Kartarpur Corridor?
It is a name given to a passage between Gurdwara Darbar Sahib in Pakistan and India. The purpose of this corridor is to allow the Sikh believers to pass through the India-Pakistan border without any visa or restriction. The shortest 4.7 km distance which seems greatest for the border crossing people is covered by this initiative. Pilgrims from India can easily visit their holy place and Kartarpur shrine.
Background:
I think it is an amazing step laid by Atal Bihari Vajpayee and Nawaz Sharif in 1999. After the great struggle, a foundation was built in India on 26 November 2018 and in Pakistan on 28 November 2018. Then the Prime Minister Imran Khan announced the completion of this corridor on 12 November 2019, for the Guru Nanak Dev's birth anniversary.
The Indian side can easily have a view of Gurdwara Darbar Sahib Kartarpur if seen with binoculars. You can also take a bus from India to Lahore and then finally to Kartarpur.
I think it is a great step to reduce hatred between the people of India and Pakistan. What is your opinion????
Facilities in Kartarpur Corridor Complex:
To your astonishment the Kartarpur Corridor Complex is facilitated with:
Hotels.
Apartments.
Commercial areas.
Parking lots.
Border Facilitation areas.
Grid Stations.
Tourists' spots.
Government Offices.
Roadmap of Construction:
The Pakistani government provided a complete roadmap of the corridor by constructing an 800 meters long bridge on Ravi, an immigration office and handsome accommodation so that pilgrims can get benefit from this initiative without any difficulty.
These whole construction procedures were completed on November 1, so that pilgrims can attend the birthday anniversary of their guru. A special boarding terminal is also arranged that will have special kinds of buses and shuttles, specified only for taking Indians along the border.
The best thing is that you will need no visa…. Hurray!
Security issues:
The only question which is arising here in the minds of people is their security, as it is so risky to cross the Indo-Pak border. Yeah, it is a fact but the Pakistani army is taking special care of all the propagandas happening against this moment.
Special care is taken as if the shrine is more holy to Muslims than Sikhs. It is totally safe to visit the Kartarpur shrine.
Conclusive:
I think all the above-mentioned information has made you happy enough, isn't it? If yes, then praise the Lord to get such an exciting offer. It will benefit both Pakistan and India.