How To Spend 48 Hours in Murree- A Complete Guide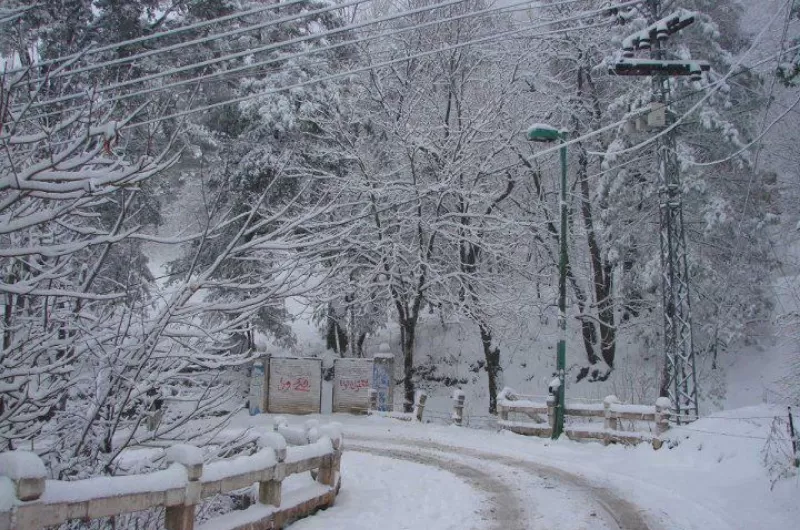 Now, as the exams are over and summers are coming let's plan for vacations. Yahooooooo! But where to go?
I think no place is better than Pakistani's favorite place "Murree". But how to spend our time and manage it that we get a sight of every place in less time? Well, if you are planning a Murree trip then this post will be really helpful for you.
Murree: The beautiful Hill Station:
Murree means "high place" which is a very popular hill station. Murree is situated at the Outer Himalayas and is a part of Margalla hills. Murree is surrounded by dense trees, lush plantation and beautiful scenery.
In summers when everyone is finding a way out from scorching heat Murree offers some amazing points to visit. It is very lovable to enjoy mild cool weather.
Islamabad International Airport at 9 AM:
Now starting your journey from Islamabad you have to decide which way to choose. Either the old fashioned way or the modern roads.
The most convenient way to go is Islamabad-Murree road which will take only 1.5 hours to reach your destination.
A more beautiful and longer road than this is by Nilore and Simil dam. It joins at Lower Topa.
Thirdly you can opt Islamabad-Murree Expressway which is the fastest and take only 1 hour to reach.
Last but not least comes the path for adventure lovers "The old Murree road". The roads are steep and curvy and will take 3 hours to reach the destination. But you can catch some really amazing photo points. If you love adventures and is not running short of time then do try this last option. It won't disappoint you.
Check-in Murree at 11 AM:
Check-in Murree and be comfortable at your hotel or rest house. Murree has some wonderful hotels to stay in.
Murree has various hotels which are built according to the state of art. You can enjoy the nature sipping tea from the balcony of modern restaurants. Just like Pearl Continent which is best even then many modern hotels in Islamabad.
Visit Kashmir Point at 1 PM:
Now its time to visit the snow-covered region called Kashmir point and enjoy making snowmen.
Mall Road at 7 PM:
After playing with snow you must be feeling hungry. Now it's time to visit Mall Road and eat something. Mall road has a wide range of restaurants to choose from. After dining in, take one coffee and enjoy the cool weather on the roads of Mall road.
Picnic on River Neelum at 7 AM:
Neelum River's beauty is beyond words and perfect for a picnic. You can satiate your hunger with its scenic beauty other than food. It is a perfect place for family gathering in the middle of the mountains and a cool breeze.
And why to follow the conventional boring visits in Murree when we have a lot of other good options!
Lunch in Pindi Point at 2 PM:
Our next destination is a must visit place in Murree located at a 15 minutes walking distance from Mall road. Pindi point is more than an awesome place to have your lunch amongst the white snow.
You can also enjoy a ride in chairlift from Pindi point to Bansra Gali.
I bet you are never going to forget the views you will get to see down!
Visit Murree Wildlife Park in Bansra at 4 PM:
The wildlife parka is in Bansra where you will see many unique and amazing wildlife animals like:
Asian Black Bear.
Chital.
Spotted Deer.
Silver Pheasant.
Brown Tiger.
White Lion
And a lot more.
The zoo has a children's area too where your kids can play freely while you chill.
An indoor tea at 7:30 PM:
Now, you have seen all worth seeing places in Murree. Go back to your hotel and order some tea for you. You have really witnessed all the amazing things in such a short span.
You are ready to go back and share your experience with your friends.