Frere Hall-A Colonial Heritage In Karachi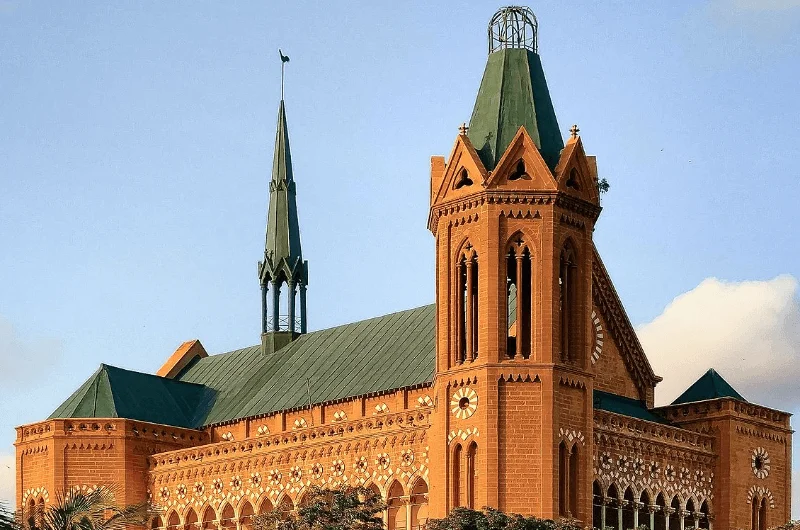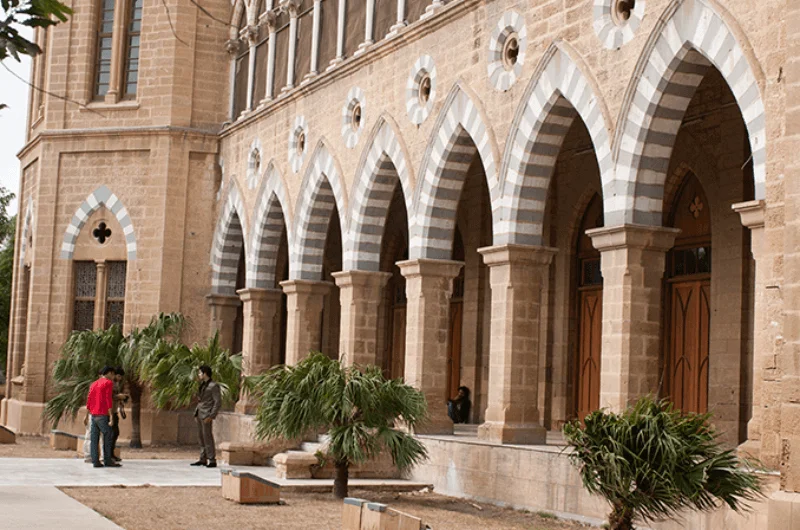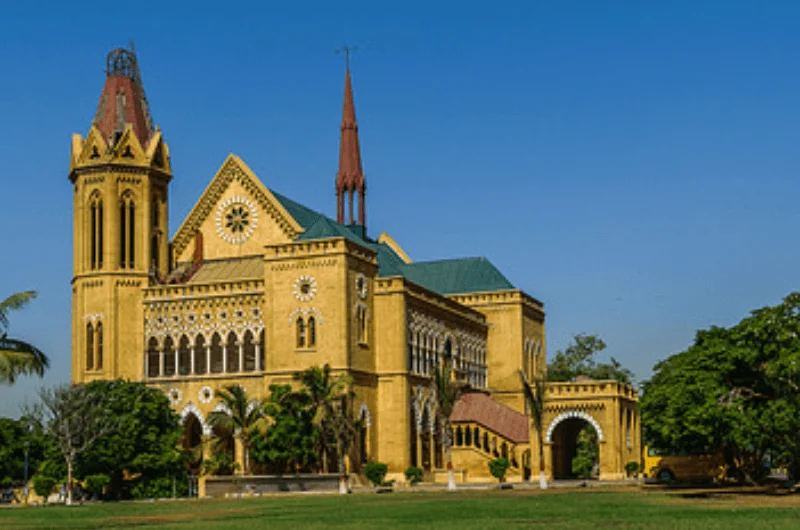 Karachi being the largest city offers much scenic beauty to its visitors. You can get a tint of entertainment, fun, dignity, Sufiism, history, culture, architecture and everything in Karachi. After all, "Karachi is the Best".
While talking about the best things in Karachi and leaving "Frere Hall" behind is not so fair. It is one of the best and most visited tourist's spots with unique attractions. Let's find out those in today's post.
About Frere Hall:
Frere Hall is a significant architecture of the British era. It was built for honoring Sir Henrey Frere. Sir Henry contributed a lot for the economic growth and also strived hard to make Sindhi as the official language of Sindh.
Frere Hall remained the largest library of Sindh for so many years which was then closed due to some issues. The hall was reopened in 2011 for the public.
Location:
Frere Hall is masterly located between Abdullah Road and Fatima Jinnah Road. The Hall lies on Civil Lines next to Marriott Hotel.
History:
Frere hall was initiated in the British era as a Town Hall in 1865. The Hall served as a house for King Edward Vll and Seth Dinshaw.
In 1877, British rulers accumulated in the Hall to establish rules for the game of badminton.
The Architecture:
The Architecture of Frere hall is not so ordinary. In fact, this is the most fascinating thing about the hall. 12 architects proposed the architecture and design of Hall while only one ( Lt. Col Clair Wilson) was selected. The hall took 180,000 for its construction. The funds were raised by the municipality.
The style of Frere Hall is very Gothic and Venetian. It is built by using yellowish limestones and red/grey sandstones. The architecture has a touch of British and local components. The hall has:
Flying buttresses.
Quatrefoils.
Ribbed vaults.
Pointed Arches.
Isn't it so dramatic to even read about? Just imagine the scenes when you actually pay a visit.
The pillars and walls have unique and intricate mosaic carvings. The yellowish stones are imported from Rajasthan and Thar to give it a more beautiful finishing.
Liaquat Library at Hall:
Liaquat library named after Prime Minister of Pakistan Liaquat Ali Khan is present in the ground floor of Hall. It is the largest library with more than 70,000 books. You can get all the books, guides, dictionaries, and manuscripts which are difficult to find anywhere else.
Now, this is what we call amazing!
What Frere Hall Offers?
Are you a fan of 1800s Architecture? Do you find architecture fascinating? If yes, then Frere Hall is nothing less than a paradise to you. It is the greatest hub of Pakistani and British history.
Frere hall was once the residence of our leader Mohammad Ali Jinnah however he never resided in it. The hall was used as a residence by Mohtarma Fatima Jinnah. Afterward, the Hall served the purpose of the museum.
The mesmerizing Gardens:
Besides books and manuscripts, Frere Hall has so much to offer to nature lovers. The hall is surrounded by lush and meticulous gardens. Their beauty is to die for. These luscious gardens together with gothic architecture go really well.
The construction of gardens was done in 1888. Before independence, the lawns were known as "king's Lawn" and Queen's Lawn" due to their beauty. The garden was renamed to Jinnah Garden after Pakistan got independence.
A hub of festivals:
Frere Hall is a hub of festivals as many festivals take place inside this hall. It simply means the hall has so much to offer along with history. How cool is that!
Food festivals, art festival, culture festivals, and spring festivals are remarkable amongst all. It is also a great place for exhibiting your paintings.
Conclusion:
If you really want to make your visit to Karachi worth the effort than prioritize your visit to Frere Hall. It is a great informative place in the day time and also a magnificent view provider at night.