Food Street Lahore: A Nirvana to Food Junkies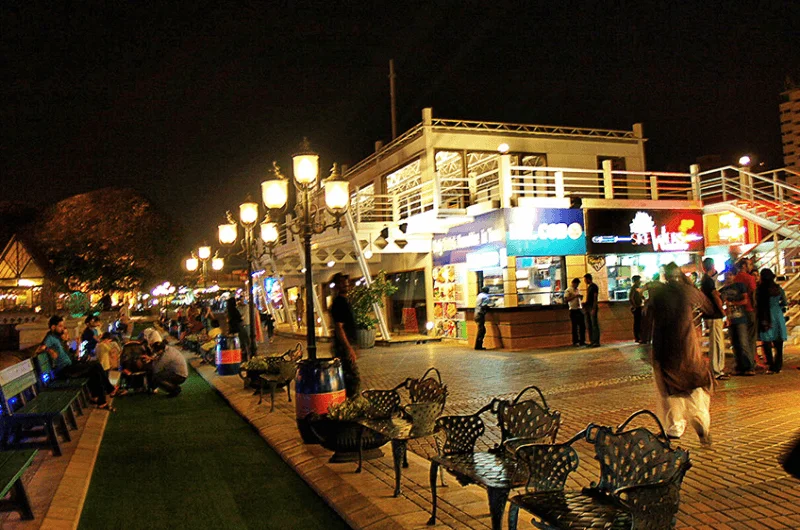 Hey, beautiful people over there! Love Desi food? Tempted towards the aroma of yummy pulao? Does the taste dripping Korma fascinate you? Are you drooling over mutton karahi and Puris?
Just close your eyes once and imagine what if you get all these yummy packs of happiness at the same place? Duh! Thinking I'm kidding? Actually not. You can get all this yumilicious food at the same place. Yes, you heard right. And, that place is nonetheless "Food Street of Fort Lahore".
Dream City Lahore- The food hub:
Lahore is known as the food hub of Pakistan. It is the place where actual food lovers reside. This is the reason that every kind of foodie is found here. Lahoris not only eat food but they have a passion for food. This passion has turned one big street to the food only named New Food Street in Fort.
History of Food Street:
Food Street is not a new place. It was initiated back in the 1950s after India Pakistan migration. It started from small food stalls in front of the houses. Then, it prevailed in the corners of the street. Each stall has something different to offer.
In 2000 the street was officially declared as Food Street. Then the heavy crowd caused issues and the food street was reopened at Fort in 2012. To make it convenient for people it was opened only to pedestrians.
Food Street- The center of attraction:
Besides food, Food street presents such an exotic view that you forget everything. At the time you step into its streets, it makes you speechless and spellbound.
It is all covered with beauty and Mughal Architectural designs. Badshahi mosque can be clearly seen from its streets which enhances beauty. If you step into the roof of any restaurant, the veranda of Badshahi mosque can be clearly seen.
The moment air touches your face, the soft cultural music, and dim lightings make you crazy. You hardly want to leave this scene.
The dining areas are very clean and historical. Everything is clean and beautiful. You can see a lot of tourists wandering and capturing the beautiful moments of Food Street.
Famous places around Food Street Lahore:
Lahori Food is not just food, it is a feeling, a divine emotion. The breakfast, lunch, dinner, lassi, Paya Chana Biryani everything has its own grandeur.
The New Food Street was not a very acceptable place for families due to its bad image of "Red Light Area" and then came, some restaurants which changed the perception of people like:
Cuckoo's Den.
Haveli.
Rivaj.
Samovar.
Fort View Restaurant.
Cuckoo's Den:
Cuckoo's Den is one of the oldest restaurants in this area. It is famous for its traditional recipes. The artwork done at its building attracts a number of tourists. It has a great number of masterpieces like marble arches, paintings, carvings, wooden doors, remains of temples and Jharokas.
After getting these views, you can have a sight of Badshahi Mosque in the dim moonlight. Isn't it mesmerizing to even think about?
The Illuminations:
The Illuminations done at the buildings make every visitor go crazy. There can be seen a number of street performers and musicians. There is a good deal of enjoyment for everyone. The jugglers can be seen performing on:
Violin.
Flute.
Toomba.
Sitar.
Trance.
Dhol.
Famous Local Attractions:
The colorful buildings and local stalls are very attractive. It has other famous attractions like "Khajay Ke paye" and "Taj Mahal Halwa Puri". "Sheikhupurian Bazar" and "Langa Mandi" is also around known for Khussas and Musical Instruments. Nothing can beat the beauty of traditions and culture found there.
Prices of food:
If you look at the prices of food, you find it a bit costly due to its location and perfect environment. But one thing has to be considered that every cent is worth the hype. Once you visit Food Street you will wish to visit it over and over again.
Conclusion:
If you are interested in viewing the actual beauty of Lahore and its architecture then Food Street should be the top in your checklist.
This place is actually proving that:
"Jinny Lahore Nai Takya O Te Jamya Hi Nahi"