Buddhist Attractions In Swat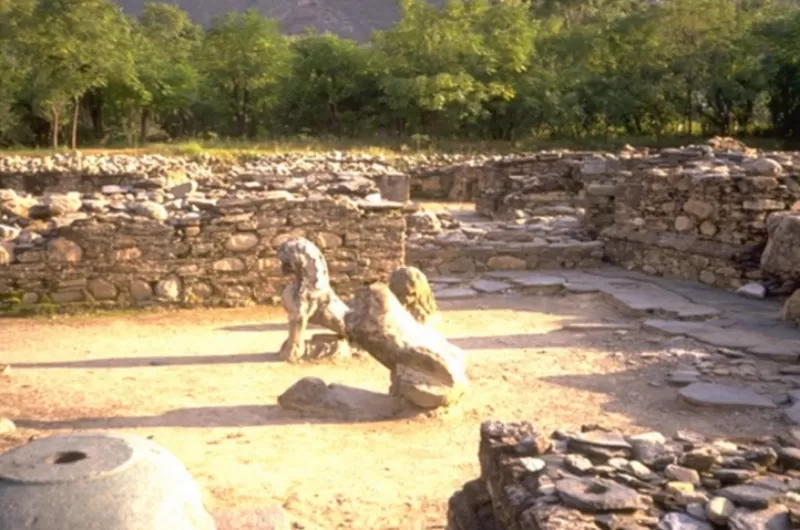 It is a common fact that unique religions and civilizations attract humans. Especially when we talk about Buddhist culture, it has a unique fascination as it is the biggest and most unique religion in the world.
The remains of Buddhism are found all over the world. Feeling sad that you have to visit Nepal to witness this awesome culture? Don't be. There is a piece of good news and that is Pakistan is not deprived of this beauty. You can see the remains of this culture in "Heaven on Earth" or 'Swat".
History of Buddhism in Pakistan:
Buddhism entered in areas now known as Pakistan 2300 years ago by King Ashoka. Also known as "greater than any other king". Buddhism remains deep-rooted in the times of Bactria, Kushan Empire, Mauryan Empire, Ashoka, Punjab region and Indus Civilization.
SWAT has many Buddhist monuments scattered all around valley like:
Stupas.
Monasteries.
Viharas.
Settlements.
Caves.
Rock-Carvings and Inscriptions.
Different eras reported different monasteries such as:
Fa-Hein in 4th century reported 6000 monasteries.
Sung-Yun in 6th century reported 6000 monasteries.
Hsuan-Tsang in 7th century reported 1400 monasteries.
This clearly shows that are many remains found since ages. Let us discuss some of them.
Butkra is a kind of holy place for Buddhists found in SWAT. There remained a great influence of Buddhism in SWAT for long times. Therefore it has many holy places and Butkra is one of those.
It is found in Ta-Lo. This is the place which was described by Chinese pilgrim. It is in East of Mingora. It has a large stupa in the center with different stupas around. This place is renovated a number of times and is a good place to visit.
Nemogram Stupa and Monastery:
This place has special importance in Archaeology. It lies in Shamozai valley, located at a distance of 45 kilometers in West of Saidu Sharif on river Swat's bank.
This place has three stupas lying in a row. The courtyard has 56 adjacent stupas. This place is so much old that actual history is not revealed yet. However, the coins suggest that it is as old as 2nd century A.D.
How amazingly ancient! Don't you think it is calling you for a visit?
It has also very unique sculptures and carvings still intact that point towards Buddhist old Mythology. These stucco sculptures and stone carvings are now kept in SWAT museum which is another interesting place to visit.
Statue of Buddha Ghaligay
A small village called Ghaligay has a colossal statue of Buddha, lying at a distance of 18 Kilometers from Mingora. This statue is close to river SWAT and is a famous attraction for believers and non-believers.
The statue of Buddha gives very mystic vibes to see. Its colossal beauty invites a lot of tourists.
The next unique Buddhist attraction is Janabad Seated Buddha. As the name shows, it is a seated Buddha in the form of rock carvings. The cliff is reddish brown colored rising on the hillside of Shakorai village. It lies at a distance of 5 KM from Manglawar. It is such a huge carving that it can be seen from Malam Jabba.
Gumbatuna or Gumbat is a Pashto word for a dome that is a Buddhist embellishment. It lies on the bank of River SWAT 6 KM from Barikot village.
People from all over the world come to visit this beautiful antique remain of Buddhism.
Other Attractions:
There are several discovered and un-discovered things from old Buddhism times like:
Elephant Paw.
Tokar Darra Stupa.
Amlok Darra Stuppa.
And a lot more.
These remains are loved and visited by tourists from all over the world. You should visit these places as such gems cannot be found everywhere.