Ansoo lake- A Jaw Dropping Wonder in Pakistan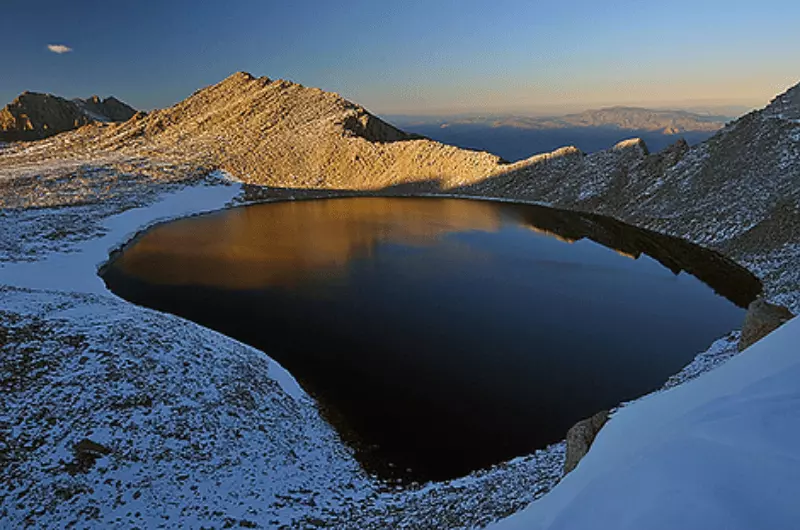 Pakistan Zindabad! Pakistan Taindabad!
These phrases are not useless. People utter them due to a variety of reasons. Its miraculous beauty is on the top. No other country is as much blessed as Pakistan. It has everything to die for like scenic beauty, curvy lakes, flowing rivers and lush plantations.
Pakistan offers a lot. It is filled with some amazing wonders of the world. And undoubtedly its northern regions are one of those wonders. Among them "Ansoo lake" is considered on the top.
No, u didn't read it wrong. It is actually Ansoo Lake, the lake of tears. You must be thinking why this strange name? I will tell you it's an amazing tale of the formation. But, for that, you have to follow this post till the end. So let's start:
Location:
If you are thinking to visit this lake then you must know its actual location.
It is considered as one of the highest lakes in the Himalayas with the highest altitude of 14000 ft. above sea level. It is in Kaghan Valley of Mansehra District.
Its location is near Malika e Parbat (the highest mountain in Kaghan).
About the lake:
If you see Ansoo Lake from a distant place it appears as a droplet of the tear with the wider rim at one side and thinner on the other. From the time it was discovered, it has been the favorite place of tourists from all over the world.
There is a famous saying that seeing Ansoo Lake is not so common. Only lucky ones happen to see this lake. After hours of difficult trekking, sometimes the lake gets covered inside fog and blocks the view. So, it is said that only lucky ones can see this lake.
A hill comes after 5 hours of trekking and seeing at the lower side you will see this magical lake.
Travel some more and reach near this lake to cherish the beauty of this lake.
The best time to visit this lake is July to August as in the remaining months of the year it remains covered with the snow.
How to reach this beautiful lake?
There are two ways to reach this beautiful lake.
Seven to nine hours of the trek can take you from lake Saif ul Malook to Ansoo Lake. It is recommended to start trekking early in the morning as it will be difficult to trek at night.
Your journey will be divided into two halves. First through a valley to Malka e Parbat and second from Malka e Parbat's base camp to Ansoo Lake.
The second trek to opt is through village Mahandri located in South of Naran at about 25 miles. A jeep can take you from Mahandri Bazaar to village Manoor which is another beautiful place and amazing thing to witness.
Then after trekking for about 7 hours green meadows called Dher comes. Then finally you can reach to Ansoo Lake.
Choose the route which is more suited for you.
The mythical Tale of Ansoo Lake:
Now coming towards the most awaited part, its naming story.
Just like the name the lake is pictured as a tear. Its story is linked to the lake Saif ul Malook. There was a prince in Kaghan named Saif ul Malook who fell in love with the princess fairy Badar Jamal and lake Saif Ul Malook was named to honor their love. Meanwhile, a demon Duo Safaid (White Giant) also fell in love with the fairy Badar Jamal.
The demon trapped the fairy princess but he came to know that the fairy wanted to marry Prince Saif Ul Malook. Finding this he started to cry. He cried for such a long time that its tears formed a lake now known as Ansoo lake.
Conclusion:
Nobody knows it's a truth or a myth but this story fascinates a lot of visitors. Aint you fascinated too? I bet you are. So visit this beautiful lake to honor the love with your loved ones.