The Stupendous Deosai Plains
Informative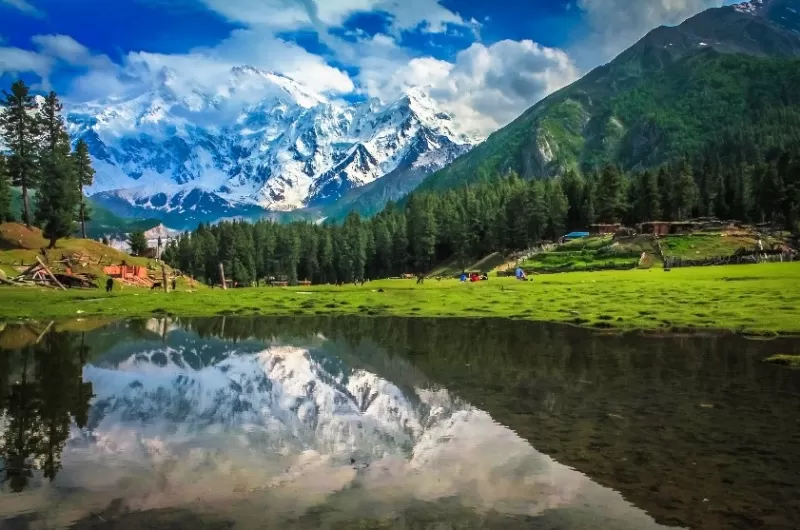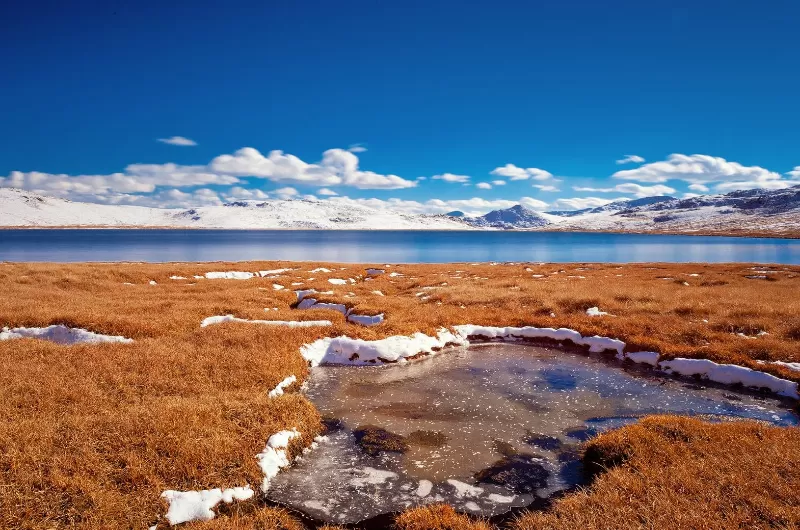 Sat 31, August 2019

Informative
I have seen a number of beautiful places in my life but have never witnessed anything more beautiful than Deosai Plains. As you move through mountains and hills and finally reach Deosai Plateau you can get stuck for a while due to its immense beauty. And trust me I am not exaggerating at all. This place is extremely beautiful. I cannot do justice if I describe its beauty in words. Some verses of Wordsworth fit perfectly here:
I wandered lonely as a cloud
That floats on high o'er vales and hills,
When all at once I saw a crowd,
A host, of golden daffodils;
Beside the lake, beneath the trees,
Fluttering and dancing in the breeze.
- William Wordsworth
Heavenly Trip
Gone are the days when people considered visiting hilly places as taboo due to their difficult tracks. But now the world is changing, and human beings are conquering the space. At such times skipping the opportunity to visit Deosai is such stupidity. I mean who wants to skip the tour to heaven on earth?
Naming
Deosai is a word extracted from "Deo" meaning giant and "Sai" meaning shadow. For ages, it was considered that Deosai is haunted by ghosts and giants that is why it is named as "Land of the giants". Also, the weather is very strange. Sometimes it snows even in summers.
Uninhabited for years
The wildlife in Deosai is very abundant with cyclones, thunderstorms, and hurricanes. These things frightened people and it remained uninhabited for a long time.
After the advent of technology, people started to move here. Logically thinking who wants to leave such a beautiful place?
Location
Deosai is situated at the boundary of Karakorum and is 4000 meters above the sea-level. Here, it snowfalls for approx. 8 months. The remaining months are blessed with colors of spring and flowers. However, there are no trees found at this high plateau.
The Real Beauty
Deosai is a very beautiful place. Its flowing springs with trout fish, 5000 meters high mountains, dense clouds, fragrant flowers, golden eagles, brown bears, fox, fresh breeze, white tigers and marmots are the actual fascination for world's tourists and constitutes the real beauty.
Deosai is the world's second highest plateau.
Sadpara Lake
From Skardu market to Sadpara village there is a curvy road which leads to beautiful Sadpara Lake.
The flowing springs over there have torn the road apart. You have to cross that road from the midst of water which makes the journey even more mesmerizing.
As you cross this road, your journey towards height starts. The high depths on both sides are good enough to fasten your heartbeats if you are visiting for the first time.
Hey, adventure lovers! This place is just perfect for you.
Sheosar Lake
After crossing Barra Paani, a road goes towards Sheosar Lake also known as "Blind Lake". To your astonishment, this lake is one of the highest lakes in the world.
Its water is deep blue that remains covered with snow most of the times. The beautiful lake with lush green plantation, wildflowers, and fragrant bushes is hard to capture in the lens.
Heart of Deosai
It is impossible that we cherish the beauty of Deosai and left Nanga Parbat which is the heart of Deosai.
The weather conditions of Deosai are very extreme but if the weather is clear you can easily see the reflected image of Nanga Parbat in Sheosar lake which seems as if someone has painted the blue lake with white color.
This killer mountain enhances the beauty of Deosai.
God's Blessings
Visit Deosai at least once in your life and you will be inclined to say that there is nothing in this world which God has not given to Pakistan.
Pakistan is a blessed place indeed!