Lal Shahbaz Qalandar`Shrine A Symbolization of Peace and Harmony
Informative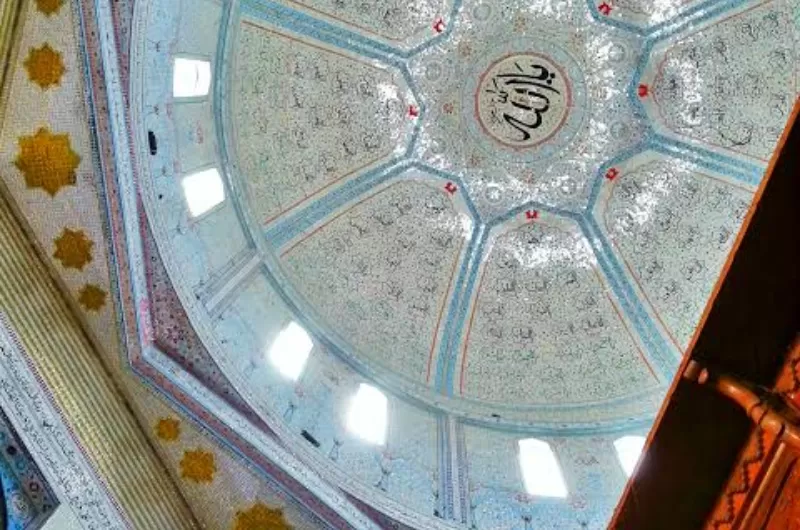 Tue 05, November 2019

Informative
Many people believe that religions spread riots and extremism. Do you think the same? Maybe you do. Many of the people do. But, there was a man who in the favor of equality in religions and refrains us from any kind of grudges. His only message was love and harmony among us. Any guesses? Yes, you guessed it right. He is none other than the great man of history "Lal Shahbaz Qalandar". In the honor and remembrance of this great man, a shrine was built that is of great respect to the whole of mankind.
Background:
It is very important to know some amazing facts about Lal Shahbaz to understand why the world still remembers this personality with full zest. He was a very pious person even from his early childhood. He mastered the Quran just at the age of 7 and went towards Sufism in his early twenties. Although he was equipped with glories of life still he chose to lead a simple life. He lived on the outskirts only with no desire for wealth. His character aspired many of the non-believers and they converted to Islam.
Most important shrine:
Lal Shahbaz Qalandar's shrine is considered as the most important of all Sufi shrines of the 13th century. Millions of devotees visit to pay homage on every Urs (annual festival) and this is located in the territory of Sewan Sharif, Sindh.
Historical Aspects:
Its history goes back to the era of Shah Tughlak in 1356 C.E. However, it was expanded in 1639 under Mirza Jani. There was a very strange tradition linked with this shrine and that was its caretaker woke up at 3 AM and vowed to defend it from terrorist attacks. Now that's something new and you have hardly heard about it before, isn't it? Well, it is quite interesting for me as well.
Dhamaal sessions:
This shrine is full of amazing facts. Another interesting thing about this shrine is that a lot of Dhamaal (a special kind of lok dance) sessions are arranged here just to symbolize the protection given to it. People of all age groups participate in it.
Architecture:
The architecture is beautifully comprising of milky white marbles and some extremely beautiful cultural styled mirror work. Its front door is gold plated that is a vision to eyes. The Hindu culture styled small lanterns present a jaw-dropping view near the tomb, under the central dome. There is a special courtyard for dance performances/Dhamaal.
Interior:
The interior of the building is a mixture of diverse beauty as it's gold plated tiles are from UAE and interiors from Iran. So royal!!!!!
Surroundings:
As the life of Sufi Lal Shahbaz Qalander taught us equality, its shrine is also doing the same by having mosques of Sunnis and Shias at the same place.
Fascinating markets with local popularities are increasing the beauty of this place. Devotees from far-off places can stay in special resting places set up by the government. CCTV cameras are also fixed to ensure the security of visitors.
Final Verdict:
The shrine of Lal Shahbaz Qalander is a major hub of Sufism, attracting millions of devotees and tourists.