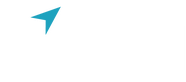 Chitral Group Tours
New group tours coming soon.
Chitral Tours
The word Skardu derived from Balti language and its mean lower place between two high place and its represent the exact same meaning. Geographically. Skardu is located on the confluence of mighty Indus river and Shigar river at hight of 2500 meters from see level with width of 10Km and length of 40Km. Skardu is gate way to the highest mountains of the world in the Karakoram Mountain range.
Valleys in Chitral
Chitral is a mountainous terrain so tourist should have complete knowledge about the valleys in chitral to cover the all beautiful places in one trip. Following is the list of valleys in Chitral.
Arandu Valley
Birir Valley
Rumbur Valley
Bumburat Valley
Madaklasht valley
Kalash Valley
Koghazi and Goleen Valley
With help of Blizin.com you will be able to find best Tour packages to Chitral, Honymoon tours to Chitral and Group tours to Chitral.
Best Places to visit in Chitral valley
There are so many beautiful places in chitral valley to visit and we have listed few of them for convenience of tourists
Tirich Mir
Barmoghlasht
Koghazi and Goleen
Chitral Museum
Shahi Qila
Polo Ground
Garam Chasama
Ayun Valley
Shandur Pass
Kalash Museum
Shandur Lake
Madaklasht valley.
Bumburat
Rumbur
Governor Cottage
Chitral Gol National Park.
Details of the best places to visit in chitral that tourist can visit is as under.
Tirich Mir
Tirich Mir is the highest mountain of the Hindu Kush range, and the highest mountain in the world outside of the Himalayas and Karakoram range, located in Chitra District of Pakistan. Tirich Mir has a height of 7708 Mtr. It can be viewed from across the Chitral valley.
Barmoghlasht
Barmoghlasht is a pulchritudinous and charming resort. It is situated 14.5 kilometers (9 miles) from Chitral. It is definitely a place worth visiting.
Koghazi and Goleen
Fourteen kilometers from the town of Chitral; Koghazi and adjacent Goleen are literally a piece of paradise on the earth. This is a valley of flowers, fruits, lush green meadows, canals, waterfalls, springs, and resplendent landscapes.
Chitral Museum
Chitral is known for its rich cultural heritage and scenic beauty throughout the world. Chitral Musemum was established in 2010 to preserve and show case the rich culture of Chitral. Chitral Museum has two gallaries, first gallery is known as Ethnological gallery which show case the embroidery, jewelry, weapons, ceramics, musical instruments, hunting tools, furniture and household object. The second gallery known as Archaeological and Kalash Gallery which show case household objects, head dresses, dresses, jewelry, effigies of kalasha goddesses, and wooden commemorative effigies of Kalash Valley.
Shahi Qila
Chitral fort or Shahi qila was built in 1774 during the reign of Mohtaran Shah katur II. At the merger of Chitral state in Pakistan the Fort was declared as the personal property of the last ruler Chitral. Currently it is owned by the Ceremonial Mehtar of chitral. It is located on the bank of River Chitral on a clif from where you can enjoy the scenic view of chitral valley.
Polo Ground
Shandur polo ground is the highest polo ground in the world. Polo is being played in the area from centuries. Peek of polo season is the Shandur festival where usually seven matches being played from 7th July to 9th July every year. Final match is played on 9th July between Chitral and Gilgit teams and it attracts thousands of people from across the world.
Garam Chashma
Garam Chashma is branch valley of chitral and its located at extreme North west of Pakistan about 45KM from Chitral Town. The most amazing thing about this point is that water from in the stream is extremely hot and many people visit Garam Chasham for treatment of skin diseases. The stream of water is famous for fishing and heaven for brown type of Trout Fish. The mountain peeks around Garam Chashma remained snow covered around the area.
Ayun Valley
Auun valley is located about 12 Km south of Chitral city. It is located on the Confluence of River Chitral and Bumburet River. Bumburet river passes through the village ayun and it also provide water for irrigation to area and source of electricity to people of ayun valley.
Shandur Pass
Shandur Pass is very historical pass and it connects Ghizer District of Gilgit Baltistan with Chitral. From april to early November. Shandur top is a flat plateau and also known as ''top of the world''. It is located at height of 3738 Mtrs.
Kalash Museum
Kalash Museum is also known as Bamborate Museum and its located in chitral district. Construction work of this museum started in 2001 and completed in 2005. This museum is built to safeguard the culture of kalasha people. There are about 1300 pieces are stored in the museum and most of the pieces collected by the NOG known as greek volunteers.
Shandur Lake
Shandur Lake is located adjacent to the Polo ground of Shandur. It is located at height of 12,200 ft. On the flat plateau it add so much beauty to the area. Because of its clear water it reflect the clouds and blue sky above it which add beauty to the whole area.
Booni
Booni is the district headquarter of Upper Chitral. Since the boom of tourism in Pakistan many tourist are visit this pace. The people of Booni are very hospitable.
Madaklasht valley
Madaklasht is the last village of chitral which is located about 40 Km from the town of Chitral. You can reach here through 4X4 jeep. If you go little further from Madaklasht you will find a huge flat field of Chitral scouts, you can camp here at height of 2500 Mtr.
Arandu
Arandu has unique location because it is located at lowest elevation anywhere in Chitral and is the last village of Chitral District on traditional trade route to Kabul. It is located on the bank of river Landai Sin River just above the place where it confluence with Kunar river.
Bumburet
Bumburet is the most populous valley of Kalash valleys and it can be reach by road from Ayun village
Rumbur
Rumber is the second largest kalash valley in Chitral. Rumbur is a side valleys north of Bumburet.
Birir
Brir is third kalash valley and it is a side valley of the Kunar Valley south of Bumburet.
Governor Cottage Chitral
Governor Cottage is a historical building which office of the governor of KPK. This is located on the top of hill from where you can enjoy the panoramic view of the Chitral city. It attracts losts of tourist every year.
Chitral Gol National Park
Chitral Gol national park is located on the bank of river Chitral and two hour drive from the Chitral town. This park is also known as Chitral natonal park. The park has area of 7750 hectors and it is located at height of 1450 mtrs to 5000 mtrs. Chitral Gol national park has thich forest of cedar trees. Several glacier are also present in the park. Chitral Gol national Pakr is the natural hebitate of Astore Markhore. Siberian Ibex Ladakh urial are also present in small numbers
Kalash Culture
Kalash people have unique place in Pakistan because of their culture and tradition. Kalash people are considered to be the indigenous people of Asia with their ancestor migrating from further south . They are also considered the descendent of Gandhari people. Based on their genetic study it is believed that they are descendent of migrants of north Eurasian stock, and who were some earliest migrant.
Kalasha people are following a religion of ancient Hinduism. They have their own customs and festivals which attracts lots of tourist from Pakistan and around the world. The most famous festival is Chilam Joshi festivals which is celebrated in mid of May. On the festivals Kalash women sings lots of folk songs and dance on these songs by wearing their traditional dresses.
Famous passes in Chitral Valley
Because of mountainous terrain district of chitral is covered by mountains from all sides, so to go in any connecting area you will have to pass through different passes that connects to adjacent area to chitral. Chitral has different passes to connect with other areas which are as under.
Arandu Pass, on the border between Pakistan and Afghanistan
Dorah Pass, on the border between Pakistan and Afghanistan
Broghol Pass, on the border between Pakistan and Afghanistan
Thoi Pass, on the border between Chitral and Gilgit-Baltistan
Zagaran Pass, on the border between Chitral and Gilgit-Baltistan
Shandur Pass, on the border between Chitral and Gilgit-Baltistan
Lowari Pass, on the border between Chitral and Upper Dir
Darkot Pass, on the border between Chitral and Ghizer
Forts in Chitral
Chitral is in rich in cultural heritage, following is the list of forts in Chitral that tourist can visit.
Mastuj Fort
Drasan Fort
Chitral Fort
Naghar Fort